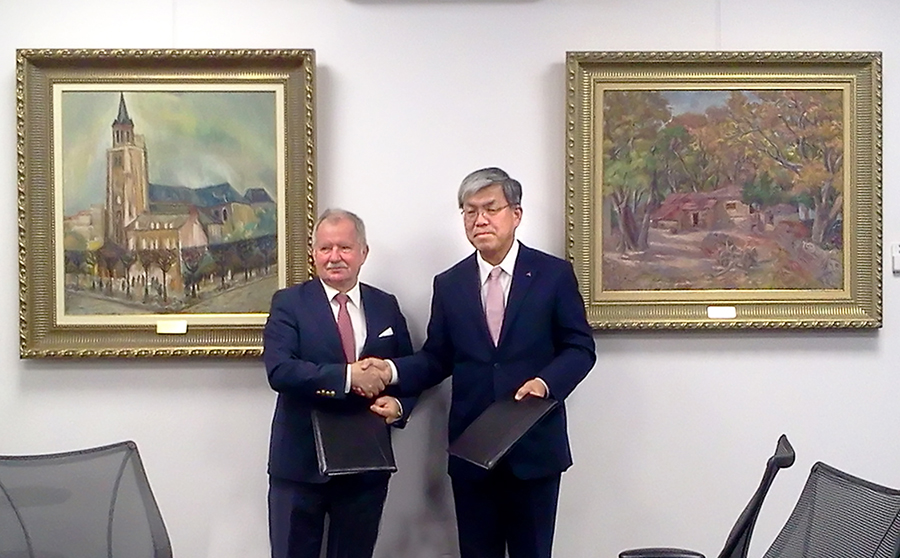 Geotechmin OOD and the Japanese company MMTEC have signed a memorandum for technical skills transfer
Prof. Dr. Tzolo Voutov
, President of
Geotechmin OOD
and Mr. Hiroaki Anzai, President of the Japanese company Mitsubishi Materials Techno Corporation (MMTEC) have signed a Memorandum of Understanding for providing technical skills transfer by Geotechmin OOD to young geologists and mining engineers from the Japanese company.
Geotechmin OOD will provide theoretical and practical training conducted by its highly qualified specialists and foreign experts with international experience in geology, mine planning and mine design. The courses will start in 2018. They are focused on perfecting the practical experience of MMTEC professionals like geologists and mine engineers in real-life operation environment – on the territory of Ellatzite mine.
The mentoring-training programmes will serve as a springboard to develop new operational and technical skills and to promote technical exchange between the engineers from the two companies.
Geotechmin OOD and MMTEC have maintained a long-term partnership which started in 2009 by signing an agreement for technical cooperation in the design, construction and commissioning of a 
wastewater treatment facility in Ellatzite mine
 near the town of Etropole. In 2016, GEOTECHMIN GROUP completed successfully another joint project based on their B2B partnership for on-site treatment of uranium-bearing, heavy metal and metalloid polluted waters and terrains. This project adopted the advanced 
"Green Rust"
 technology of ММТЕС and was implemented on the territory of the former Hydrometallurgical Treatment Plant "Metallurg" near the town of Buhovo.