About us
GEOTECHMIN GROUP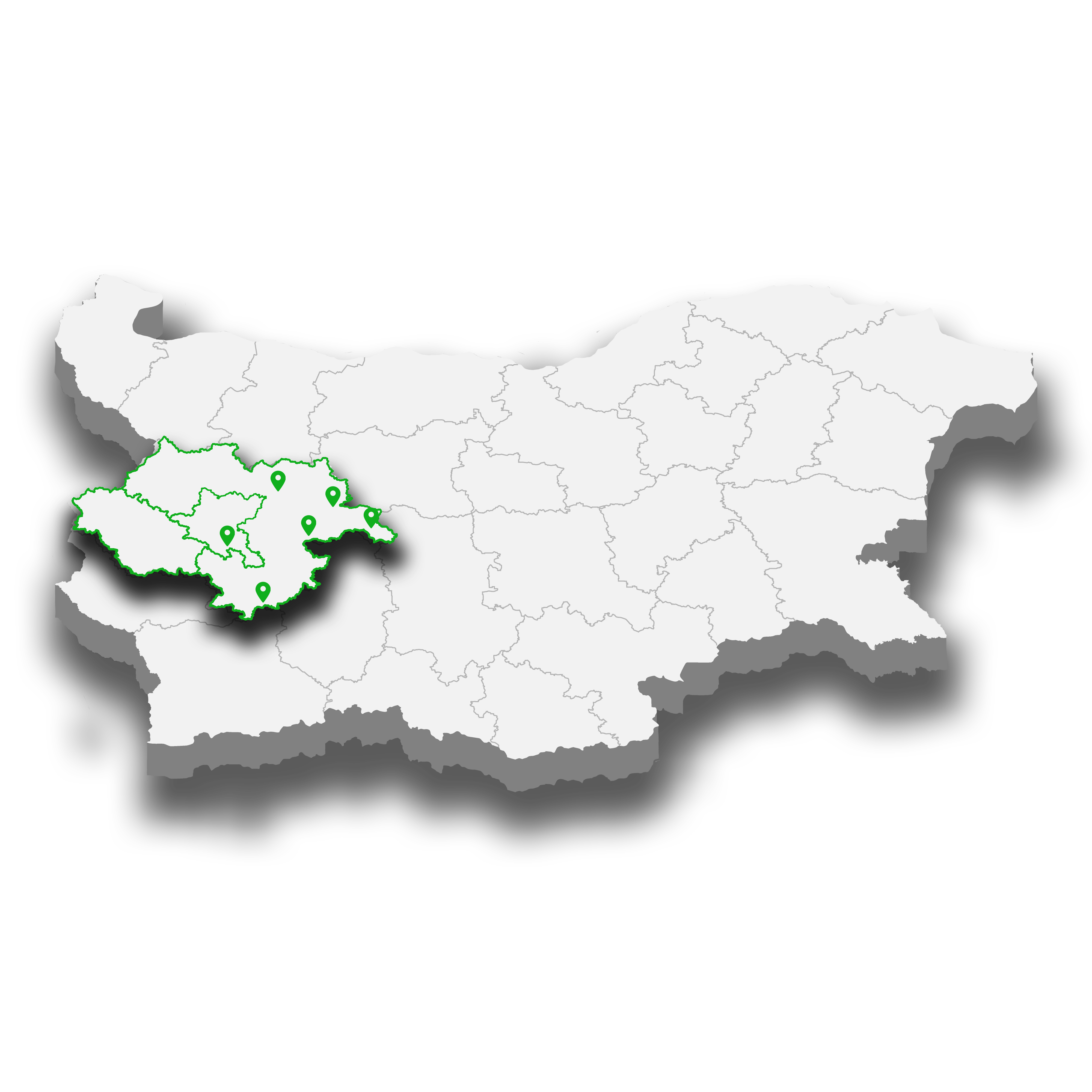 Starting up
Geotechmin was founded on 12 December 1990 by Prof. Velichko Stoyanov, Prof. Dimitar Subashki and Research Fellow M.Eng. Tzolo Voutov. With in-depth expertise, ambition and foresight, the three mining engineers quickly managed to affirm Geotechmin as a stable and reliable partner delivering consulting, research and engineering projects in the mining sector. Subsequently, the company expanded its business in the construction sector by implementing increasingly complex design-build projects.
Business growth
In the mid-1990s, Geotechmin was the first Bulgarian mining company to purchase, deploy and integrate leading-edge mining software – DATAMINE and Whittle 4D for strategic mine planning and modeling, multivariate design, economic evaluations, scope optimization and integrated production management in open-pit mines. Using these world-class software solutions, Geotechmin created the first digital geological and geostatistical models of Assarel and Ellatzite deposits. These models played a key role in proving cost-effective opportunities to extend the mine life and ensure more optimal and long-term resource utilisation.
Since 1999, GEOTECHMIN GROUP has been successfully operating Ellatzite open-pit mine and processing porphyry copper gold-bearing ores.
Today the company is at the core of an industrial group with a proven track record and significant achievements in the mining industry, construction, road infrastructure and environmental protection in Bulgaria.
Expertise
Owing to the solid expertise and professional skills of their teams, proven in the course of Geotechmin's 30+ years' history, our companies continue to thrive in the following lines of business:
sustainable and efficient mining, processing and beneficiation of metallic and non-metallic raw materials and production of construction aggregates by applying innovative digital technologies in strict compliance with the statutory requirements for safe and healthy working conditions and environmental protection;
providing integrated consultancy services and strategic solutions for companies and investors through the entire life cycle of mining operations at all stages of project development. Preparation of business strategies, business plans, mining feasibility studies and technological solutions with economic evaluations and financial optimisation for both underground and open-pit operations;
managing a diversified portfolio in all segments of construction and applying the most advanced professional and green solutions;
expanding a portfolio of representations of globally recognised manufacturer brands for the mining industry and providing reliable supply chains;
implementation of own investment projects committed to green sustainability;
providing a wide range of high-quality services in the spheres of IT and R&D, vocational education and training, safety and security, etc.
Awards
Geotechmin OOD achieved the highest ratings in 'Top 50+' annual rankings of the Bulgarian Construction Chamber, the social investment award in Investor of the Year 2020, a plaque and first place in the category Human Capital Efficiency in TOP 100 Bulgarian Companies ranking of the Bulgarian Chamber of Commerce and Industry (2019), the Japanese quality award BOSEI (2010), Bulgarian Red Cross awards, and many other honourable distinctions for donorship, humanity and commitment. The companies from GEOTECHMIN GROUP have received a number of prestigious corporate social responsibility awards.
Prof. Dsc. Eng. Tzolo Voutov
President
Prof. DSc. Eng. Tzolo Voutov is one of the three co-founders of Geotechmin OOD and the company's president since 1999. He has been at the heart of GEOTECHMIN GROUP's management and advancement.
Prof. Voutov's substantial scientific and engineering achievements in mineral exploration and mine optimisation have placed him among the most renowned mining professionals in the sphere of open-pit mining of non-ferrous metals.
He has received numerous awards in recognition of his contribution to the international scientific cooperation, business and social responsibility.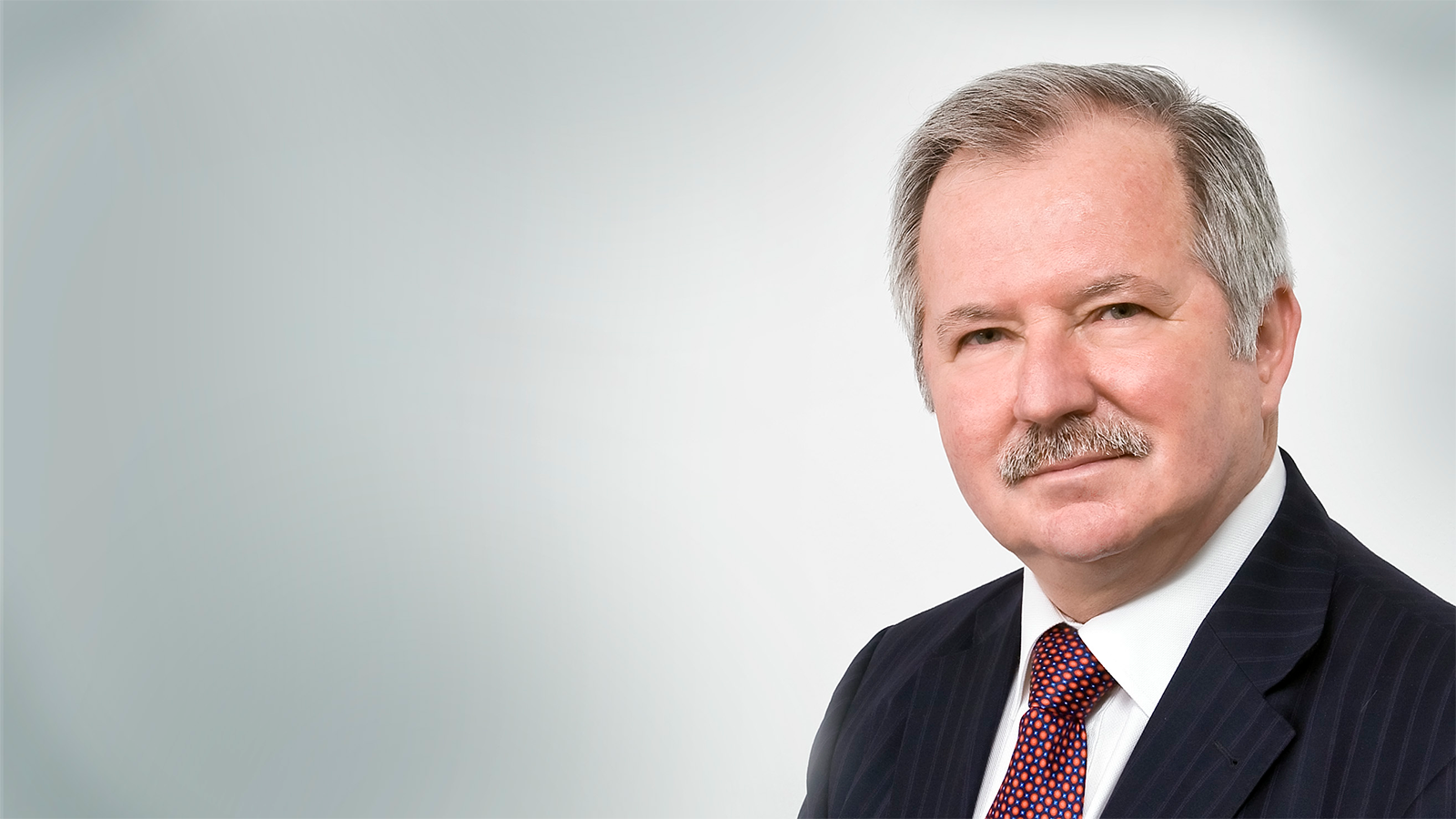 About us
Business philosophy
Geotechmin OOD has implemented a Management System (MS) incorporating the international standards ISO 9001:2015 (Quality Management Systems), ISO 14001:2015 (Environmental Management Systems) and ISO 45001:2018 (Occupational Health and Safety Management Systems). The integration of this system contributes to more sustainable and effective management of all company processes. We provide products and services which create added value and boost our clients' satisfaction. We strive to minimise the environmental impact of our operations by adopting eco-friendly business practices and we are responsible for people's health and safety.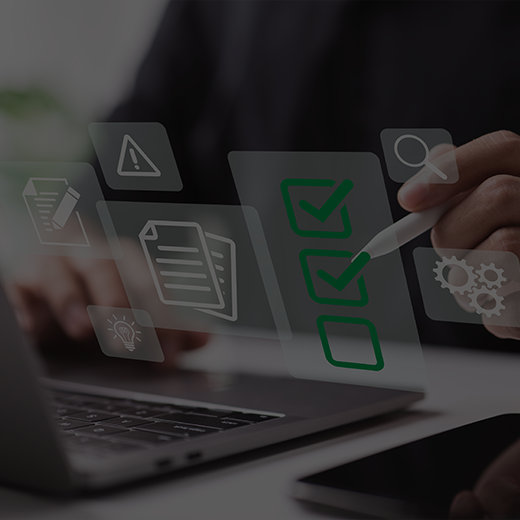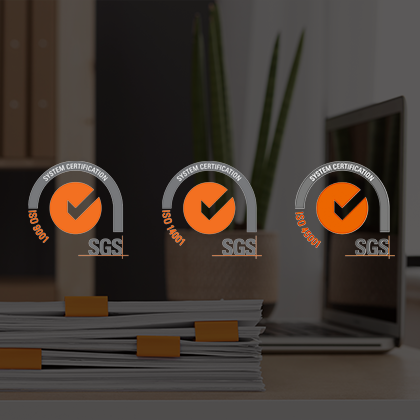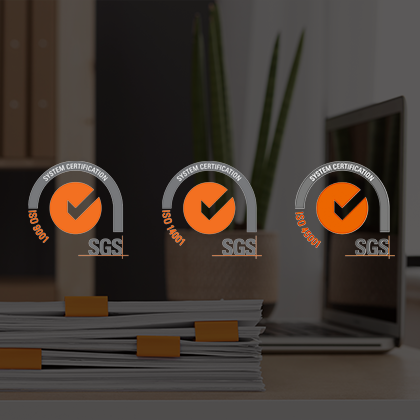 Our
Code
of
Ethics
is
our
reference
document
to
inspire
our
choices
and
to
guide
each
and
every
one
of
us
to
stay
true
to
our
core
values
in
our
day-to-day
activities.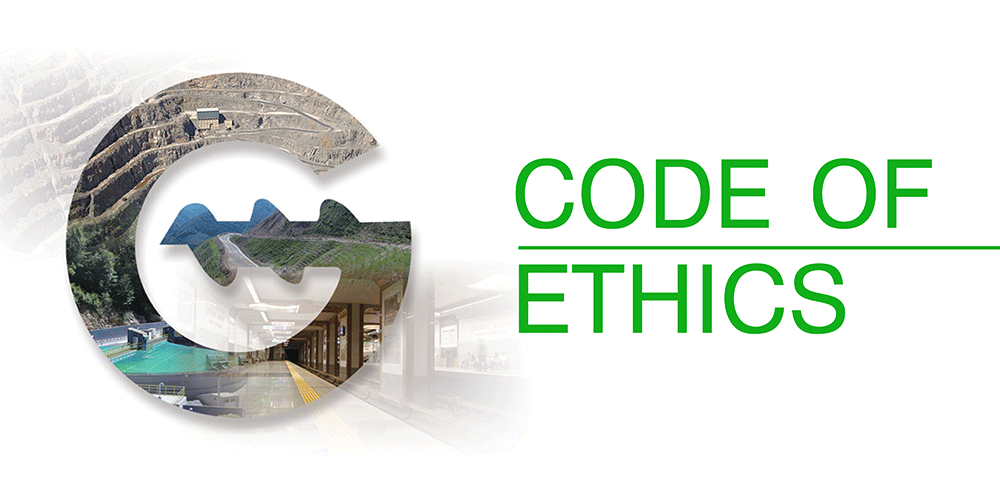 All of us, the management team and employees of Geotechmin OOD, share the same fundamental corporate values – professionalism, responsibility, honesty, integrity, and loyalty. They have been at the heart of our professional and partnership relationships for more than 30 years, and underlie the guiding principles and norms of behavior in our Code of Ethics.
GEOTECHMIN GROUP
Visual
identity
The first logo of Geotechmin OOD
The logo of Geotechmin OOD was created by the designer Veselin Pentchev in 1991. The original idea for this logo included an auger and a geological hammer woven into the Latin letters G, T and M – an abbreviation of GeoTechMin. Subsequently, the company's founders chose a logo uniting the Latin letter G, which symbolizes the Earth, and an auger-shaped element pointing to the Earth's centre. The first syllable in the company name is also associated with the Earth, as Geo- is a prefix derived from Greek and Latin, meaning "Earth". The choice of a company name and logo was based on Geotechmin's initial activity – geological exploration and consulting services in the mining sector.
The evolution of the logo
The initial Geotechmin logo underwent numerous major redesigns over the years. Subsequently, the Latin G and Geo were included in the names of some Group's companies and incorporated in their brands.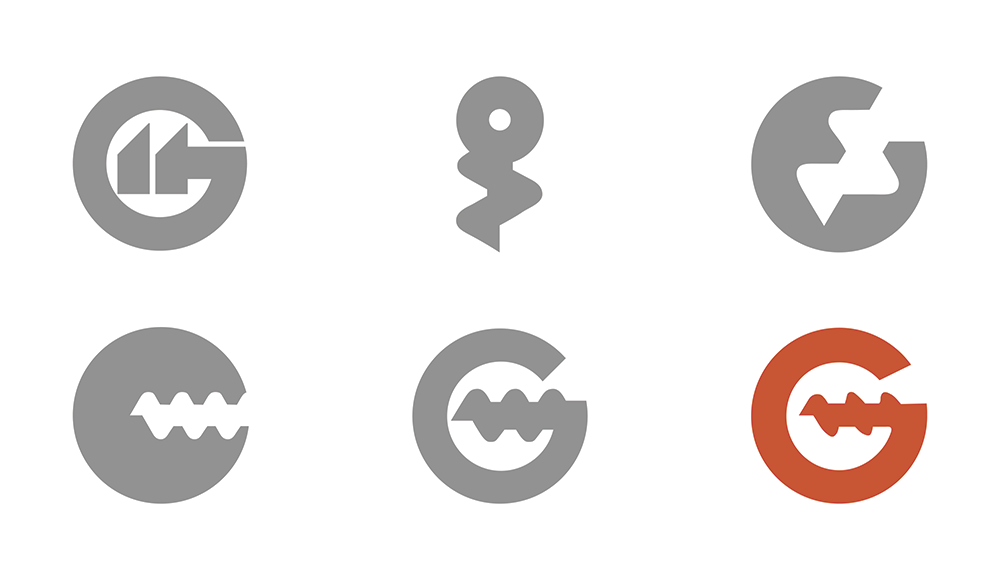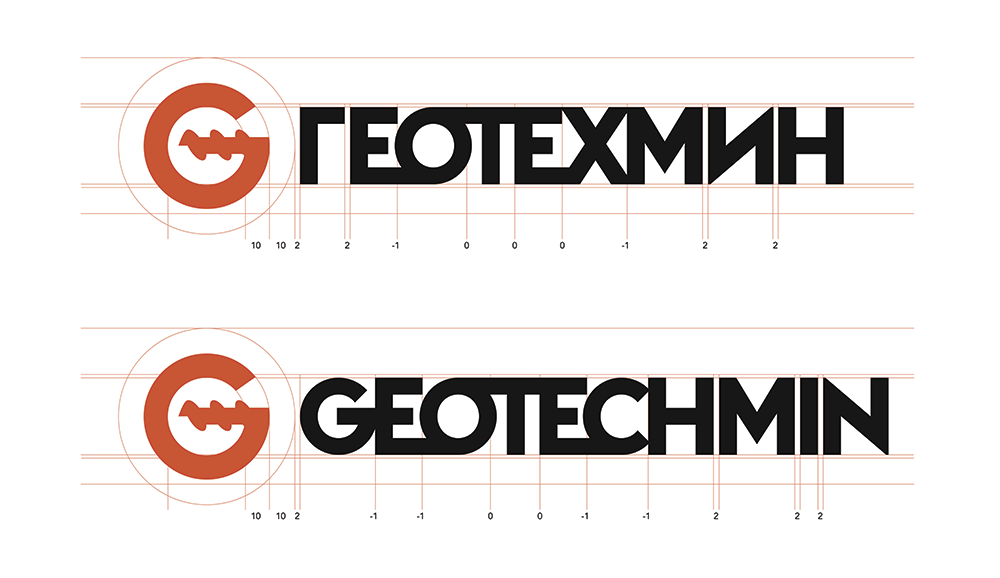 before/now
You can see the first Geotechmin logos and today's logo by moving the slider from right to left.
GEOTECHMIN GROUP
New
visual identity
After the 31st anniversary of Geotechmin OOD on 12.12.2021, the companies from GEOTECHMIN GROUP have launched a new visual identity featuring new or updated logos. It reflects the Group's dynamic advancement over the last few years and communicates to the public that the companies belong to "one family". The graphic concept developed by Assoc. Prof. Tsvetan Iliev, who designed most of the Group's corporate logos, conveys the genuine relationship between Geotechmin OOD and its subsidiaries.
The new visual identity graphically reflects the Group's mission and principle "Together We Can Do Better" – to work with effectiveness and ingenuity aiming to improve productivity and quality, to achieve the Group's long-term goals and build a sustainable future for everyone.