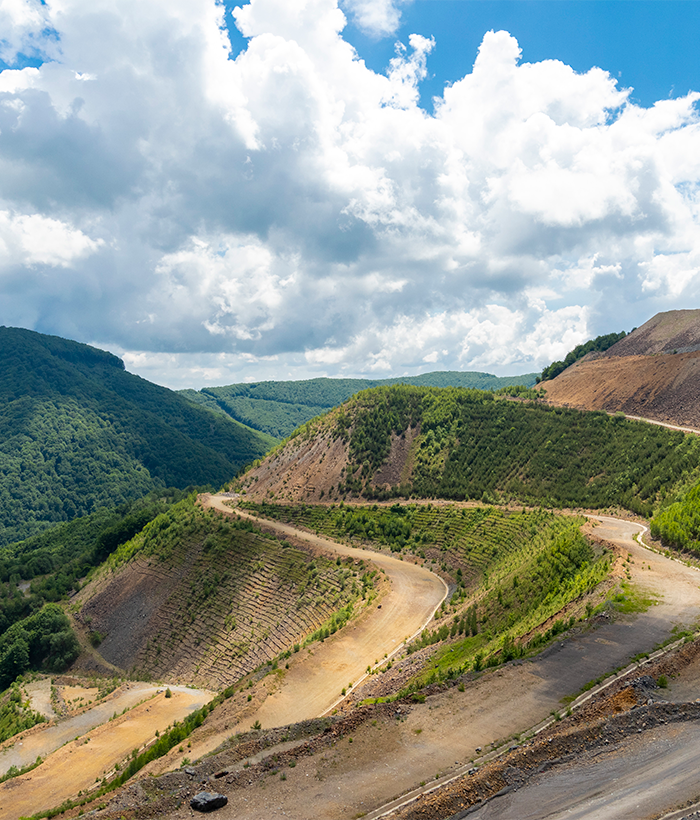 Environment and climate
Responsible Stewardship and Policies
With a clear awareness that environmental protection is humanity's major goal, we conduct our business in compliance with current statutory and regulatory requirements and are committed to reducing the negative impact on climate and environment.
For Geotechmin OOD and our companies operating in the production, construction and trade sectors, being certified and maintaining the international standard
ISO 14001:2015
 provides a framework for responsible environmental management.
contribution
Our contribution to the environment
Our contribution to effective environmental management and energy transition to a low-carbon economy includes: digitalisation and automation; development, deployment and integration of innovative technologies and leading-edge equipment for beneficiation of low-grade copper ores thus achieving higher productivity, valuable metal recovery, and waste reduction; implementation of own clean energy investment projects.
Our companies are socially responsible investors implementing programmes, systems and investment solutions related to environment and climate protection. In 2009, four companies from GEOTECHMIN GROUP designed and built a project in Ellatzite Mine, which
optimised ore mining processes by considerably shortening transport distances
thus reducing CO2 emissions. Over the years, our teams have implemented key projects in the spheres of: development, integration and management of programmes to bring mining and industrial sites into compliance with legal and regulatory frameworks; design, construction, operation and maintenance of tailings ponds; development of integrated solutions for
technical and biological reclamation
  of polluted terrains; development of solutions and services for environmentally sound management of waste storage facilities for mining, industrial and household waste; design, construction, operation and maintenance of modern
wastewater treatment plants and facilities
; energy management; RES, etc.
Our voluntary environmental initiatives
You can read more about our voluntary environmental initiatives and sustainable practices