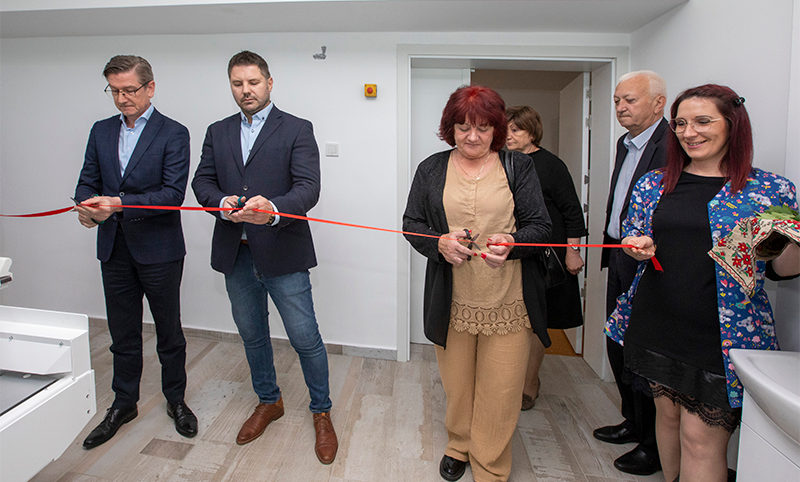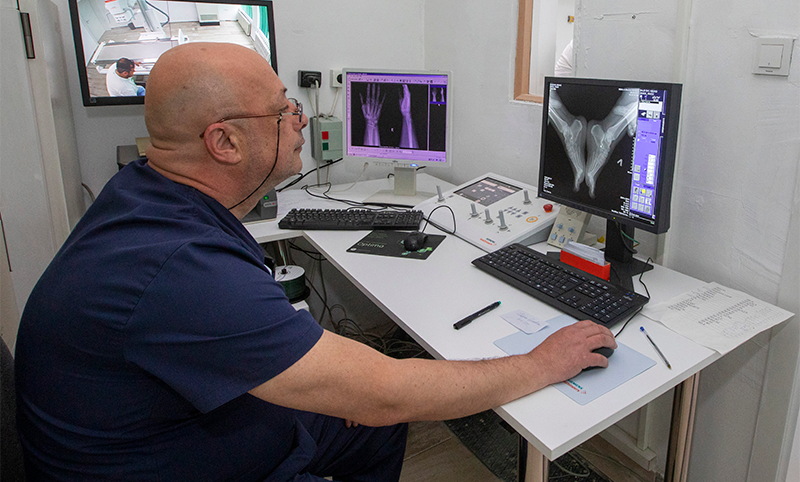 Ultramodern X-ray suite starts operating at Etropole Hospital
According to Hospital Director Dr Galya Vasileva and her team, the new X-ray machine will ensure excellent image quality at consistently low dose levels for faster, more confident diagnoses. The previous apparatus was used to make 2,049 radiographs for inpatients and 4,800 X-ray examinations for outpatients from the municipalities of Etropole, Teteven, Yablanitsa, Pravets and Botevgrad. Among the first patients who underwent diagnostic imaging tests with the new X-ray suite were people from Etropole and Lukovit municipalities. The apparatus causes minimal radiation exposure to patients and medical staff.
'When we work together, we achieve great results,' said Deputy Mayor Stanka Dimitrova at the official opening of the first fully digital X-Ray room. She expressed her genuine gratitude to the donors and announced that the municipality has also provided scholarships for medical students.
'With this donation made by GEOTECHMIN GROUP under Bulgarian Virtues Programme, initiated by Prof. DSc. Eng. Tzolo Voutov, we are supporting the efforts of the municipal hospital and its staff to help people. It is of primary importance to provide patients with quality health services using the most advanced diagnostic techniques,' said Mr Dominic Hamers, Executive Director of Geotechmin. He thanked the hospital management team and all medical staff for their selfless work and dedication.
The event was attended by the Chairman of Etropole Municipal Council Mr Hristo Andreev, the Director of Ellatzite Mine Complex M.Eng. Ivaylo Nikolov, his deputies M.Eng. Vladimir Aleksandrov and M.Eng. Vasil Shishkov, doctors and nurses, as well as employees from the donor companies. Dr Stanislav Ivanov, Sales Manager at Siemens Healthineers, was also among the official guests.