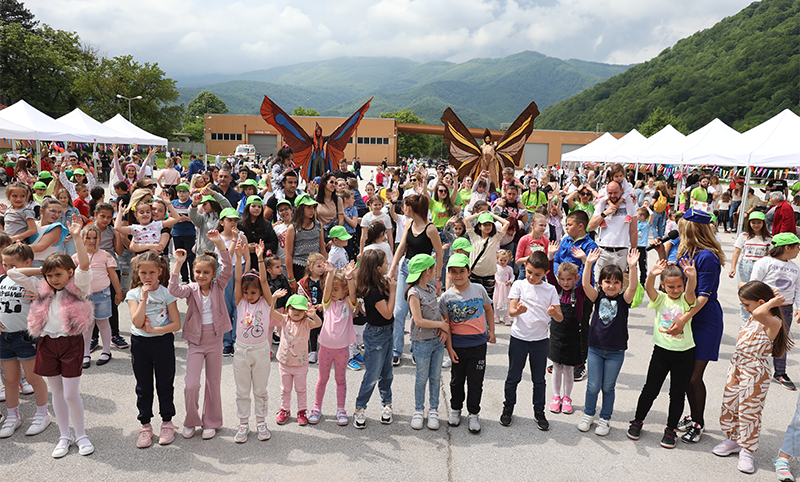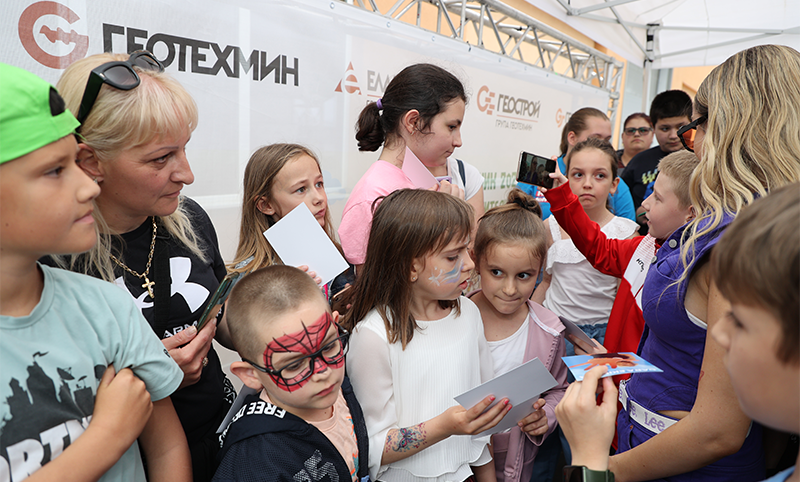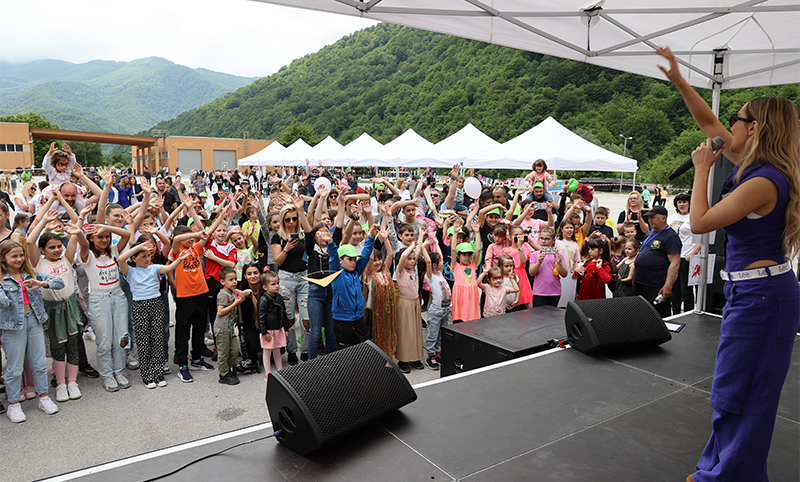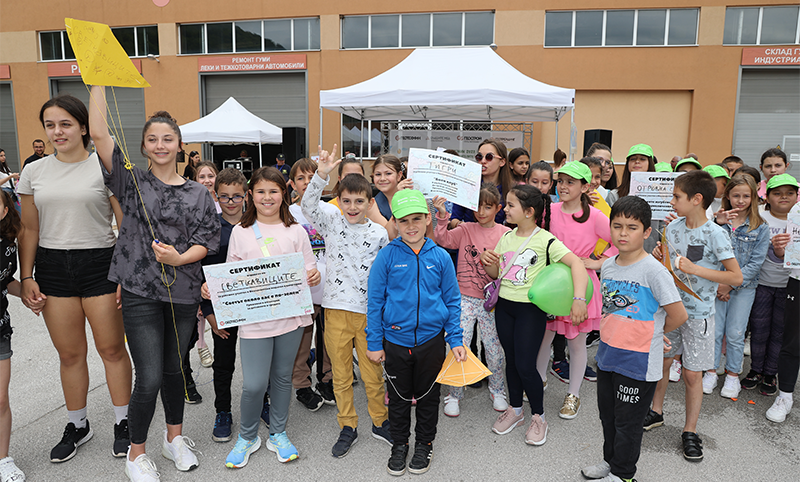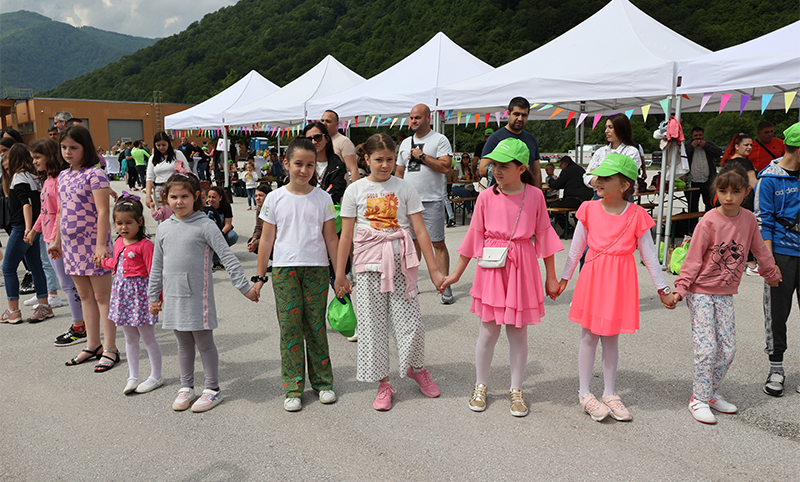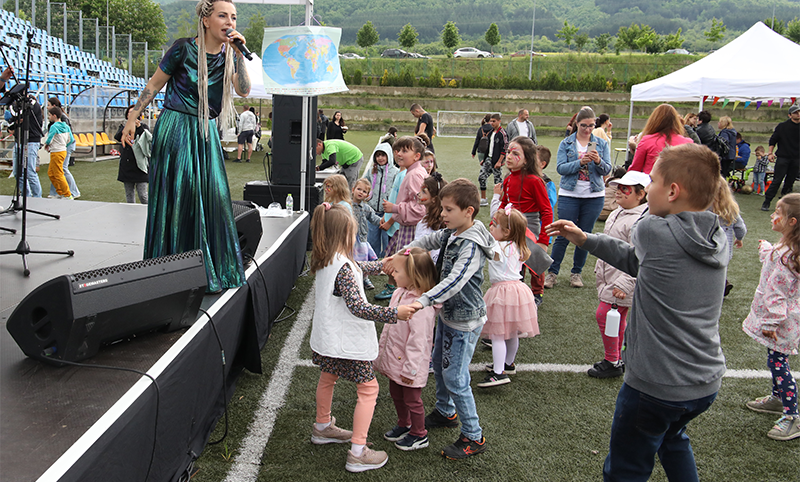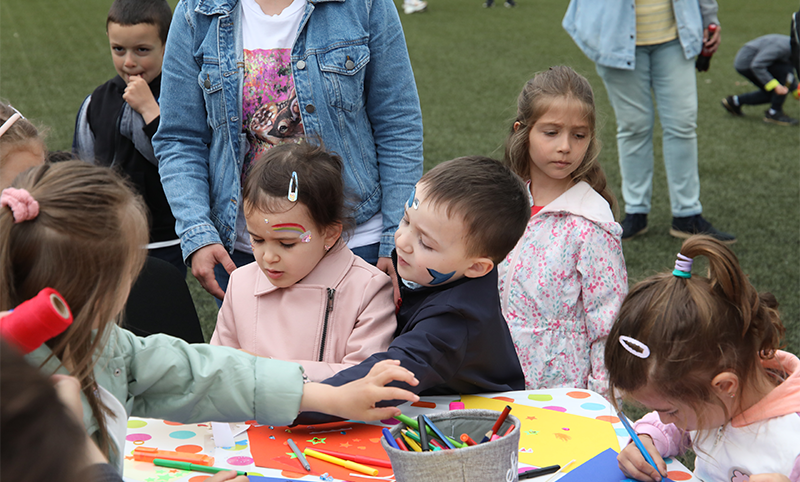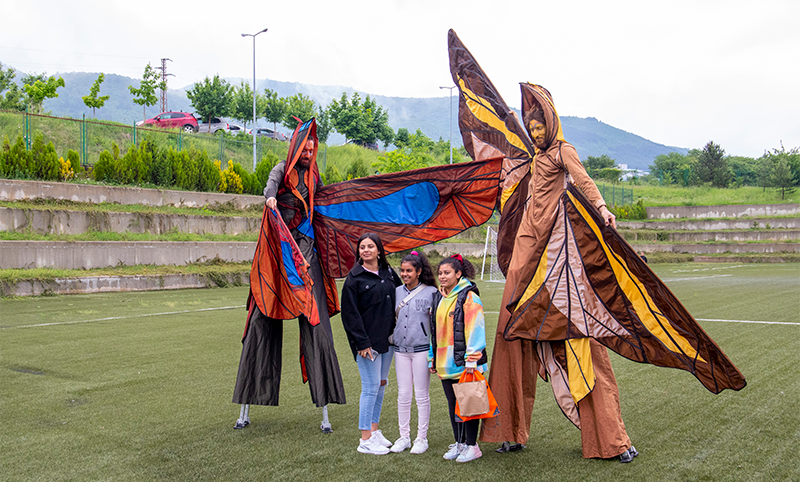 Spectacular Children's Day parties at GEOTECHMIN GROUP
The founders of Bulgarian Virtues Charity Programme hosted fun-filled celebrations of the International Children's Day – 1 June for the kids and grandchildren of GEOTECHMIN GROUP employees. Hundreds of smiling girls and boys together with their parents and grandparents had a great time at ProAuto Service Centre in the town of Etropole or at the Sports Complex in the village of Mirkovo. They enjoyed playing, dancing and singing together with their favourite pop singers and jolly mascots.
Guided by experienced cabin crew, the youngsters took a "round-the-world trip" through 5 countries on several continents. During their "flight", they learned some amazing facts and had fantastic adventures – they made paper cup pyramids, carried water on a shoulder yoke, played volleyball with water balls and beach towels. The youngest kids were playing in the children's corner, while the older ones were decorating beautiful kites and greeting cards in a jolly art workshop. When the teams "returned" from their trip, they received certificates.
The celebrations in Etropole came to a close with the dazzling performance of the talented pop singer Dara Ekimova, who sang together with the kids and gave them autographs. In Mirkovo, the famous pop singer Poli Genova performed a fantastic concert where she debuted her most recent song "Don't Do That". 'I am delighted and grateful for being invited by this remarkable company which has been doing so much for this region. It is very nice that something good is being done for my generation and for the children who live here, so as not to feel separated from the big city,' said Poli Genova.
Not only kids, but also parents had an amazing time during the celebrations. In the jolly party atmosphere, they were able to talk and have lots of fun with their friends and colleagues during the show.