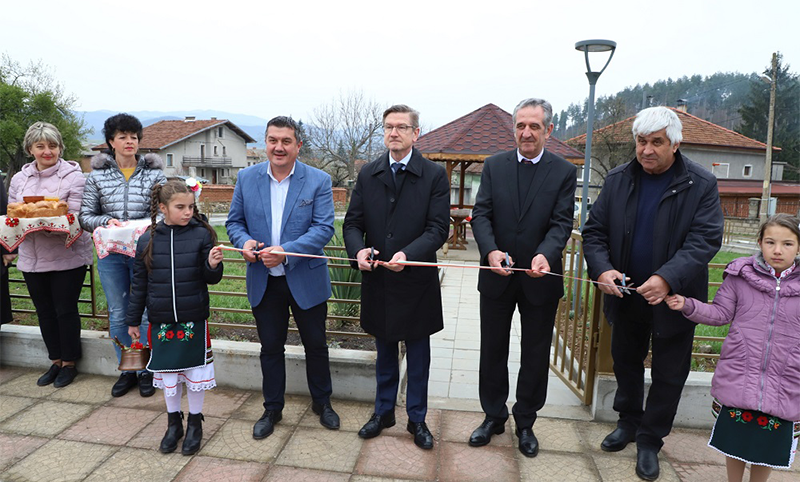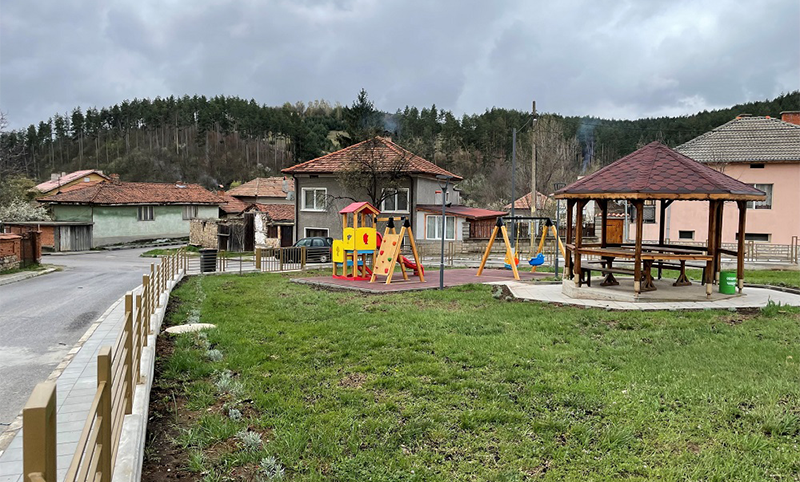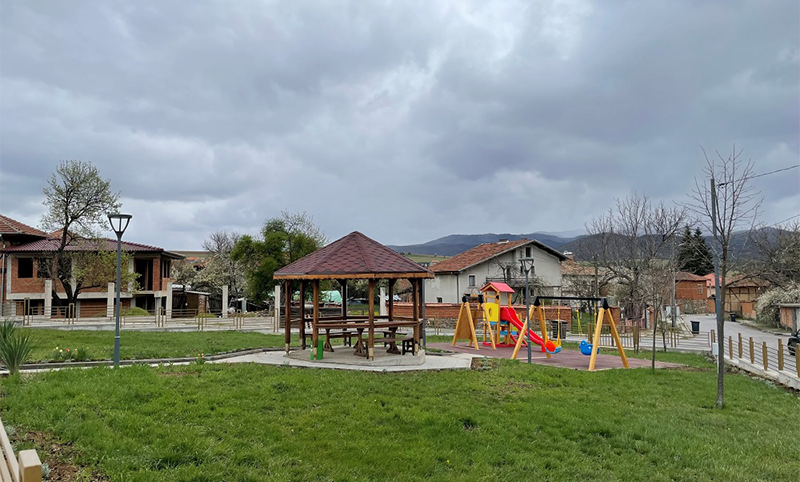 New children's playground for Chavdar's village community
Another social project was completed jointly by Chavdar Municipality and the companies 
Geotechmin OOD
, 
Ellatzite-Med AD
, 
Geostroy AD
 and 
Geotrading AD
 under 
Bulgarian Virtues Charity Programme
. An exciting children's playground has been fully renovated to meet the needs of the youngest kids in the village of Chavdar. The facility is located in a beautiful area between Georgi Dimitrov Street and Decho Stefanov Street. The project includes new kid-safe designed equipment, a refurbished wooden gazebo, new alleys, and installation of modern outdoor lighting fixtures.
The site was officially opened with a ceremonial ribbon cutting by the Mayor of Chavdar Municipality Grigor Daulov, the Executive Director of Geotechmin OOD Dominic Hamers, the Executive Director of Ellatzite-Med AD M.Eng. Dragomir Draganov and the contractor of the project – M.Eng. Simeon Baburov, Manager of the local company SIMSTROY-2000 EOOD.
The Mayor expressed his satisfaction with the implementation of the project. 'The initiative is aimed at supporting young people's development and investing in social activities. We would like to show once again that young families with children have one more opportunity for outdoor play and leisure activities with their children.
The Executive Director of Geotechmin OOD Dominic Hamers addressed the participants, 'For us, this is an investment in improving quality of life and boosting the overall well-being of local communities in the regions where our companies operate.'