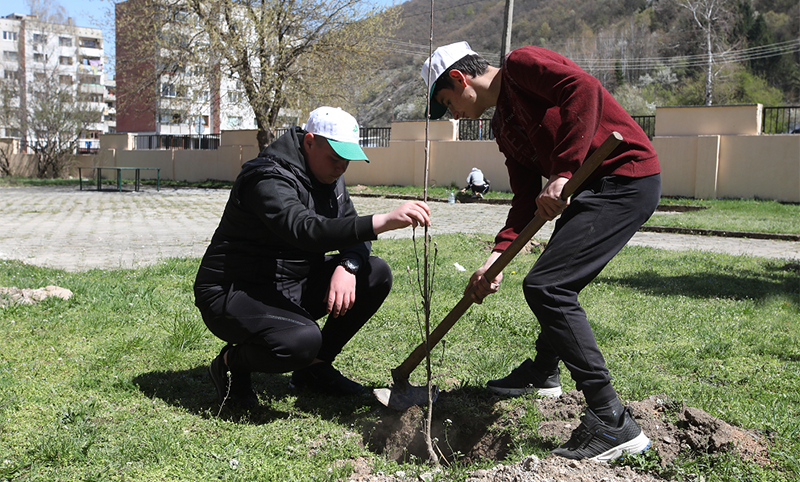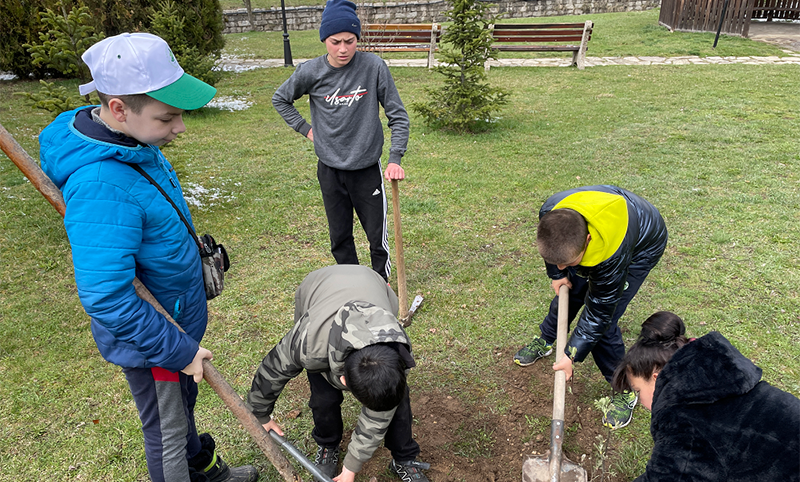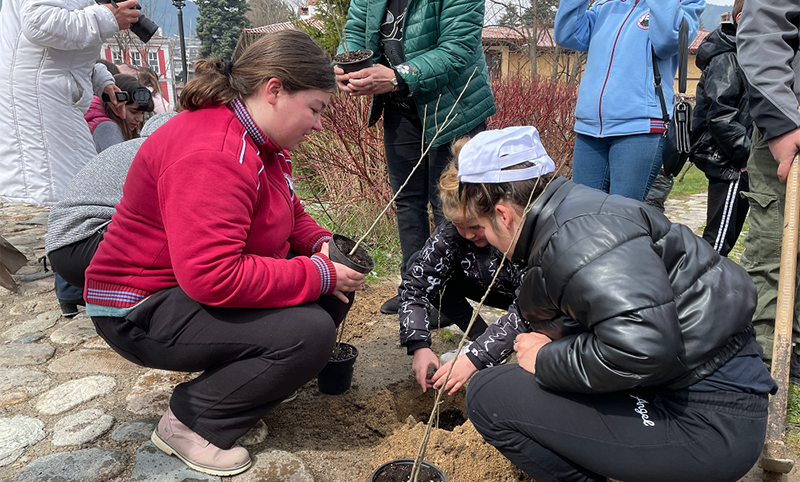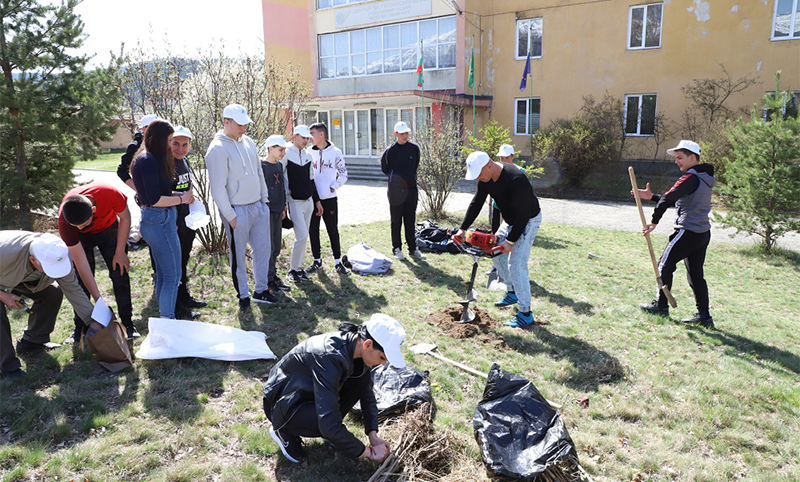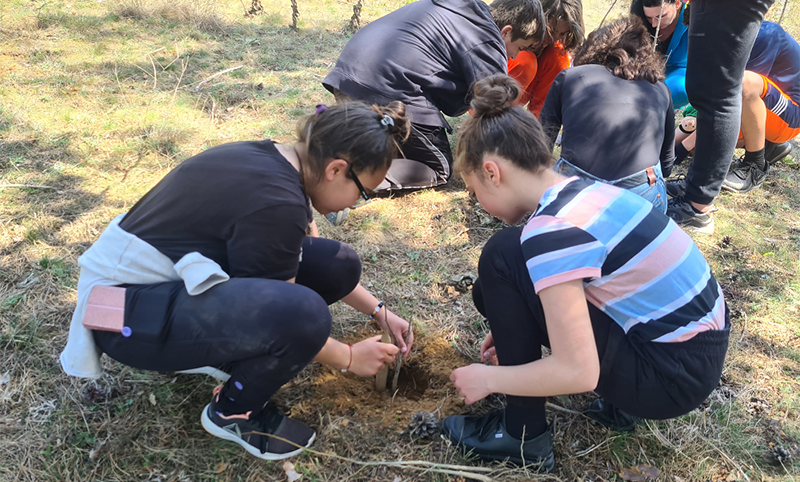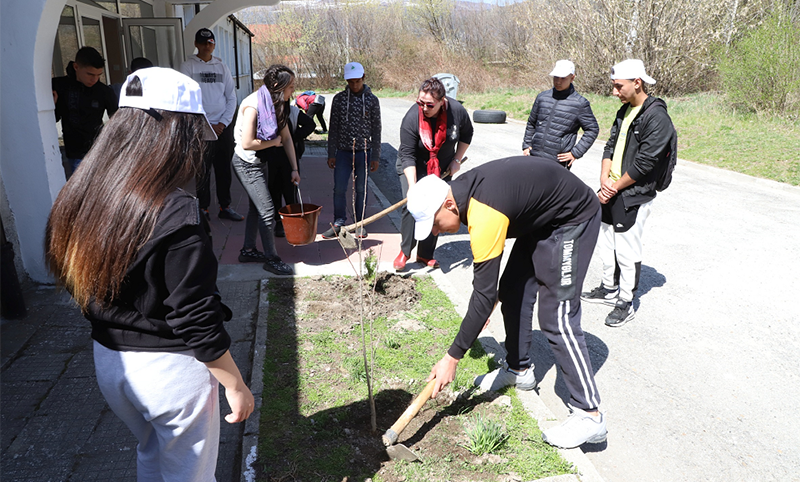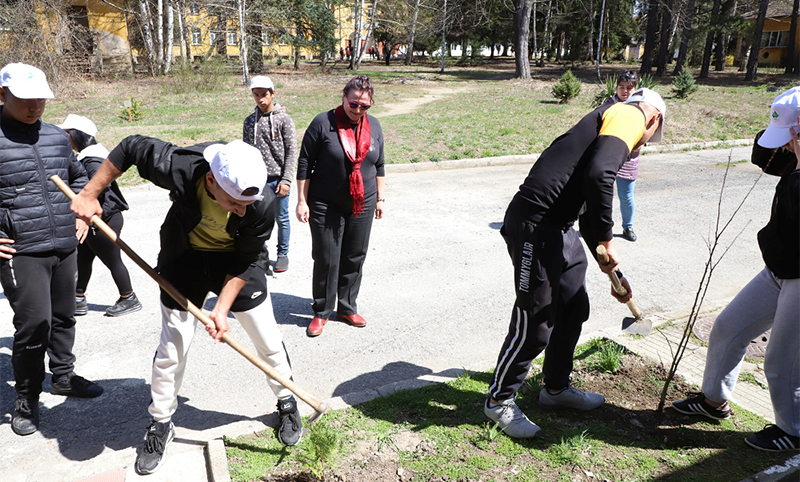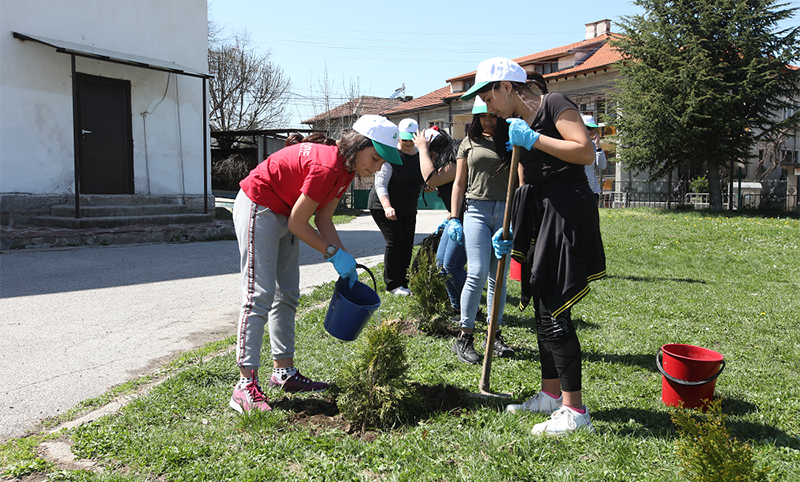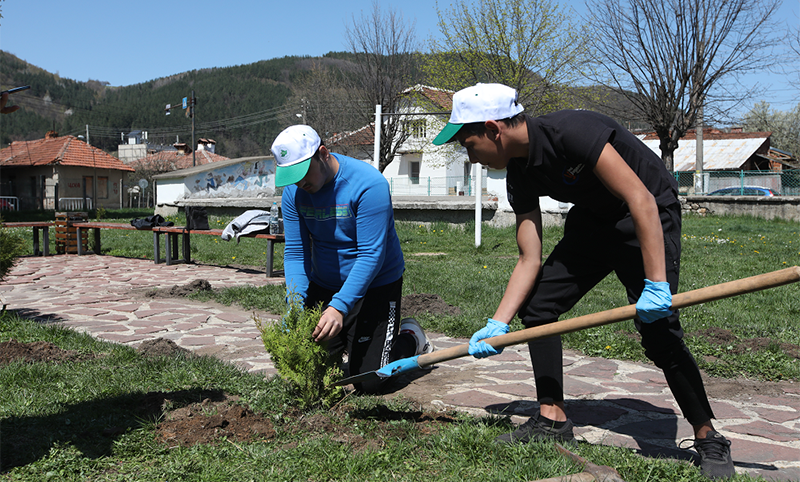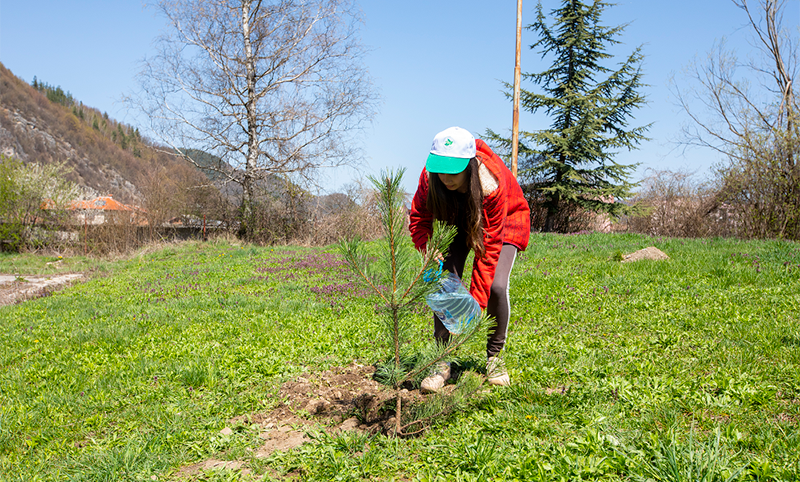 Students plant more than 550 trees under Our Green Tomorrow programme
More than 550 saplings and shrubs were planted by students from 13 schools in the town of Etropole and Srednogorie region. By doing so, the children participate in Our Green Tomorrow Initiative, part of GEOTECHMIN GROUP's Bulgarian Virtues Charity Programme. Its foundation was laid in 2018 by Prof. DSc. Eng. Tzolo Voutov, President of Geotechmin OOD.
Planting new trees and shrubs is the first stage of the regional competition conducted by the Group. The companies 
Geotechmin OOD
, 
Ellatzite-Med AD
, 
Geostroy AD
 and 
Geotrading AD
 donated a wide variety of tree and shrub species including pine, linden, oak, rose-mallow, chestnut, thuja, pear, etc. After that each school selected their own team to participate in the contest. In April and May 2022, students graced their schoolyards and other specially designated areas with joint efforts and great enthusiasm. By planting new saplings and shrubs, they turned these places into greener and more convenient grounds for children to spend their free time. All teams and their teachers will take care and dedicate time to nurture the plants on a daily basis. The teachers said that it is important to instill love of nature in children from an early age by encouraging them to take care of it and strive for a greener future.
At the beginning of the 2022/2023 school year, all teams from 13 schools will take part in the traditional regional competition of GEOTECHMIN GROUP. They will show how well they have looked after the plants by sending photos, a video or a presentation. In the autumn, the most caring teams who achieved the best results will receive prizes.