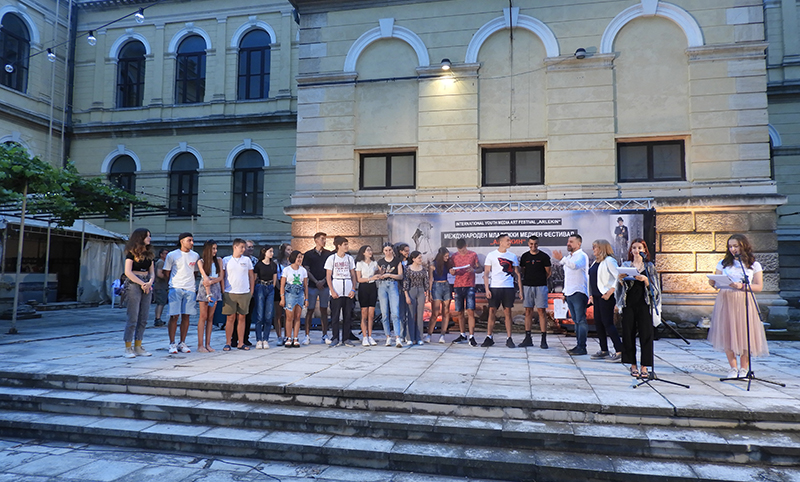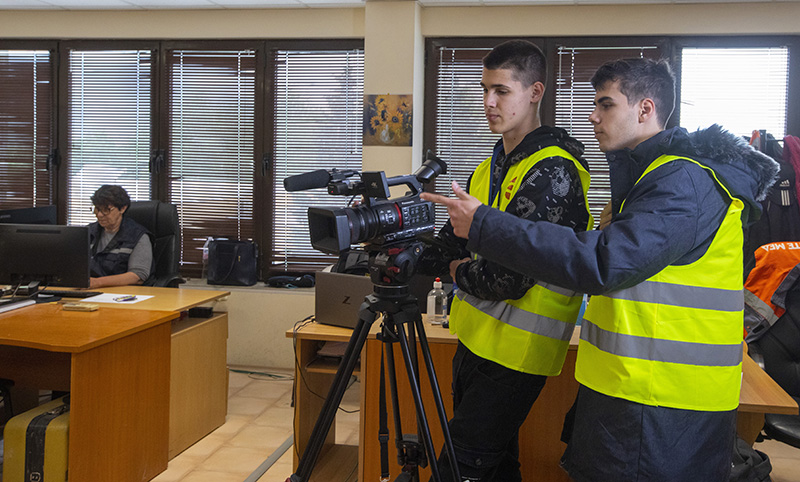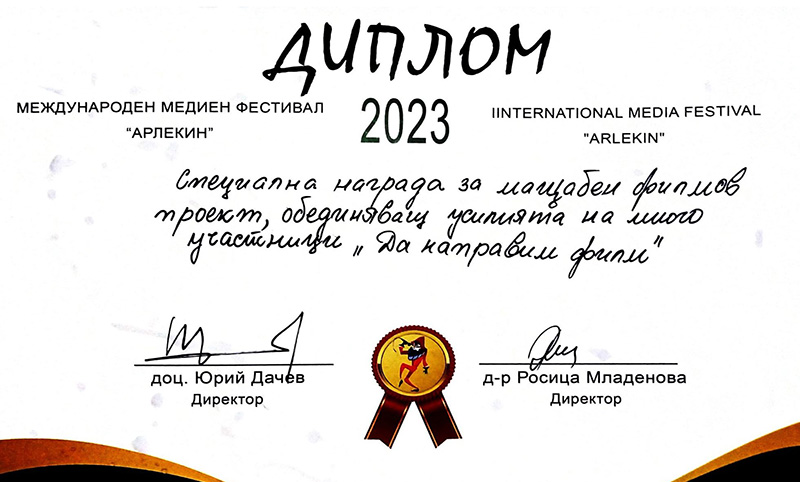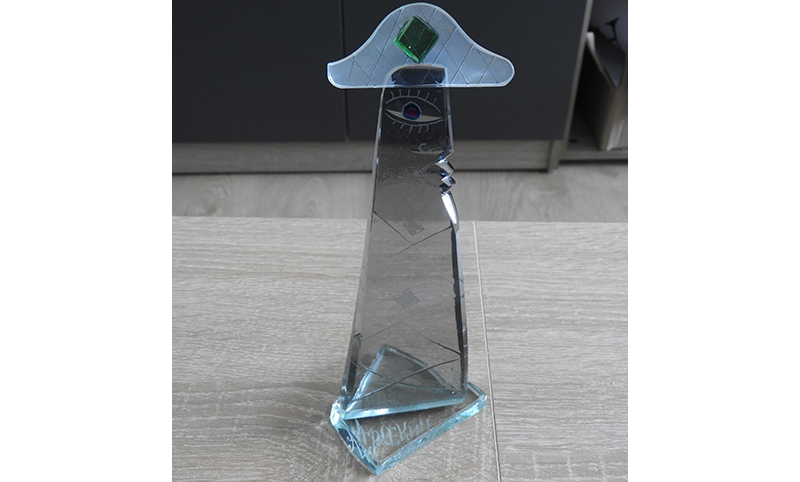 Students from Etropole and Srednogorie win Harlequin 2023 Special Award
After 5 months of hard work, persistence and creative efforts, the students – authors of two documentaries on mining professions have won the Harlequin 2023 Special Award. The films are part of a large-scale film project under a joint initiative between Geotechmin OOD, Ellatzite-Med AD and Harlequin Association. Students from 13 schools in Etropole Municipality and Srednogorie region received a diploma and a statuette at the XII International Children's and Youth Media Art Festival in Varna. During the event, students from Etropole gained other prizes as well. Yoan-Marin Penkov from Hristo Yasenov Secondary School received a diploma and a statuette for best film editing on "Loving the Profession" film. He and Hristian Vasilev, Velina Grigorova, Victoria Nikolova from Hristo Yasenov Secondary School and Raya Kirilova from Hristo Botev Primary School were awarded a diploma for their reportage "The World in My Eyes". Furthermore, Hristian Vasilev gained a prize for his photo collage "Harlequin in Smiles".
The mining documentaries won the Special Award in competition with participants from 26 countries, including children from Bulgarian communities abroad. The students interviewed mining experts in ten key professions at the two mine sites of Ellatzite-Med. In the Mine Complex, the children learnt more about the professions of a land surveyor, a geologist, an IT specialist, a front-end loader operator and a heavy truck driver. In the Flotation Complex, they met an electrical I&A engineer, a mechanic, an ore-dressing engineer, a HSE expert and a TMF technologist. The youngsters assumed the roles of film directors, sound operators, music designers and film editors.
Students in dual training classes at Todor Peev Vocational High School – Etropole and Zlatitsa Vocational High School, partners of GEOTECHMIN GROUP, were part of the film crews who made the documentaries. 
"Loving the Profession"
 was created by children and youngsters from Etropole and 
"Professions for You"
 – by pupils from Anton, Zlatitsa, Koprivshtitsa, Mirkovo, Pirdop, Chavdar and Chelopech Municipalities.
This is a pilot project for Geotechmin and Harlequin Association, which aims to acquaint young people with the magic art of filmmaking and to raise their interest in key mining professions, cutting-edge technologies, mining software and machines operating in Ellatzite-Med AD, best environmental practices, etc.
According to Dr Rositsa Mladenova, Harlequin Festival Director, the project "Let's Make a Movie" has won the interest and standing ovation of the audience. She thanked the sponsors and personally Prof. DSc. Eng. Tzolo Voutov for giving students the opportunity to acquire basic knowledge about filmmaking and television, for providing essential equipment and letting kids participate personally in presenting their works. The Association team strongly believes that more movies about professions should be made by children for children in the future, so that young people can make informed choices about their future career path and stay to work in Bulgaria.