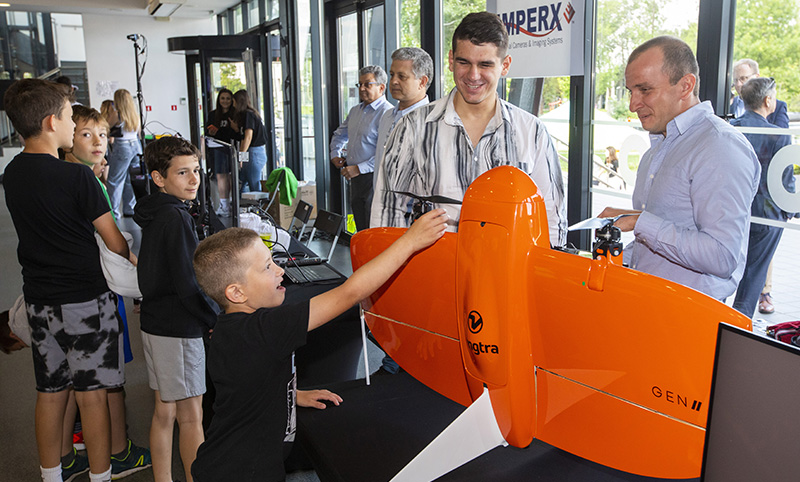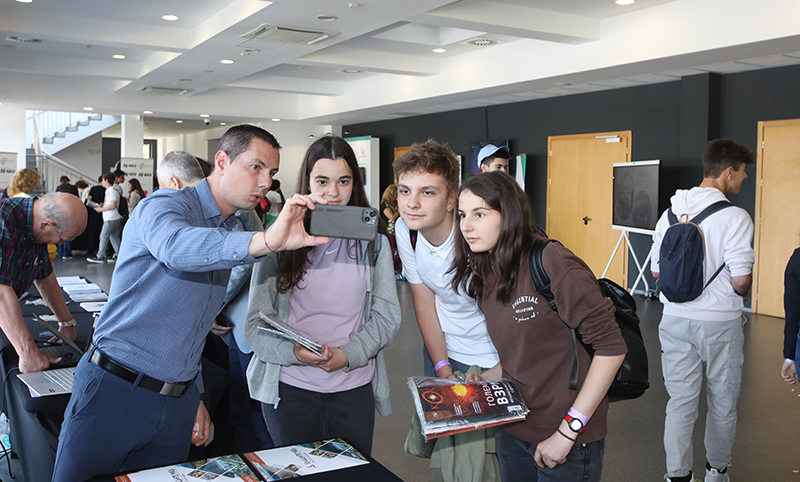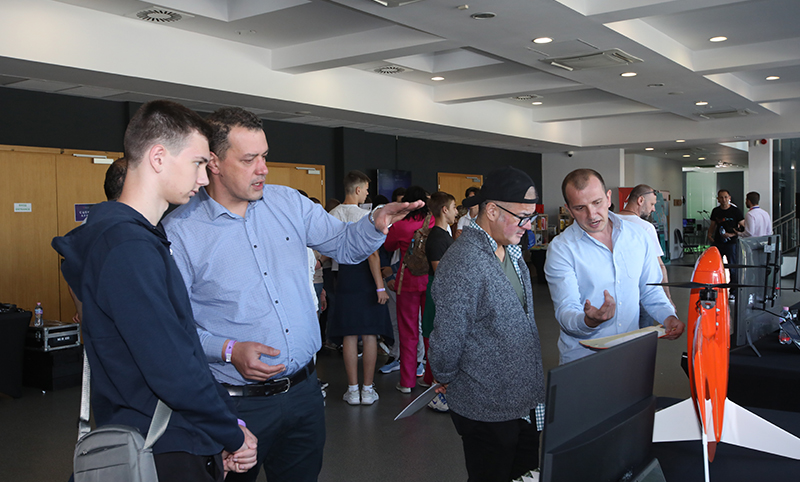 GEOTECHMIN GROUP demonstrates cutting-edge capabilities in aerial photogrammetry at "Hello, space 3.0!"
Geotechmin Group took part in Hello, Space 3.0! Bulgaria Calling! STEAM & SPACE Festival which was held on 29.06.2023 in Sofia Tech Park. The event is dedicated to promoting young people's interest in science, education and space exploration. In the main hall, John Atanasoff Innovation Forum, a team of Ellatzite-Med AD presented aerial survey and photogrammetry data using the new Wingtra Gen II drone developed by Swiss students with industry support.
Visitors to Geotechmin's booth were impressed by the images of Ellatzite-Med's sites taken by the drone. Most of them were willing to learn more about its capabilities and applications. M.Eng. Mladen Nedkov, ICT Deputy Director at Ellatzite-Med AD and M.Eng. Marin Nedyalkov, Deputy Director of Land Surveying Department, were delighted to answer children's questions and participate in a lively discussion on the use of the latest technologies in the mining industry.
'By 2-hour flight of the new drone, for example, a 260-hectare site can be surveyed, which covers more than 480 football pitches. This is much faster than using total stations, GPS receivers or older generation drones,' said M.Eng. Marin Nedyalkov. He added that the collected data is processed by several software suites, thus obtaining a very accurate and precise 3D model of the surveyed areas.
'The tasks we are performing using Wingtra Gen II are just one example of the digital transformation which is a top priority for the company and Geotechmin Group,' said M.Eng. Mladen Nedkov.
Geotechmin joined the inspiring event Hello, Space 3.0!, because it strongly believes that innovation is the key to higher efficiency and business growth. The Group supports the festival's goals to ignite a spark in young minds, encouraging them to explore the wonders of science, technology, engineering, arts and set their sights high and reach for the stars.