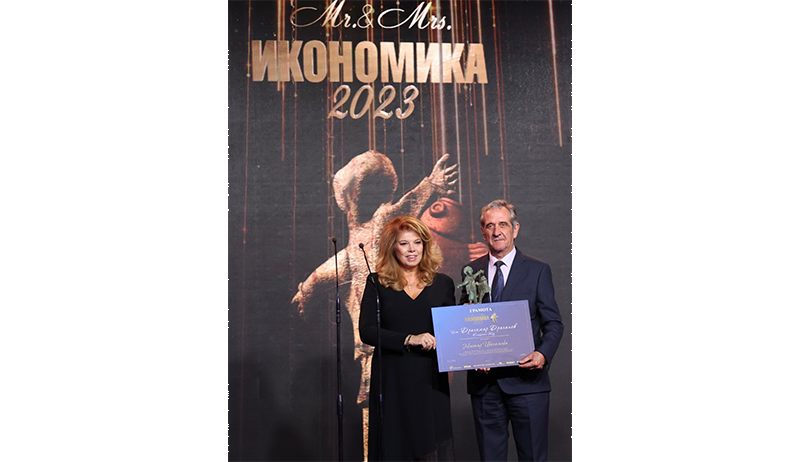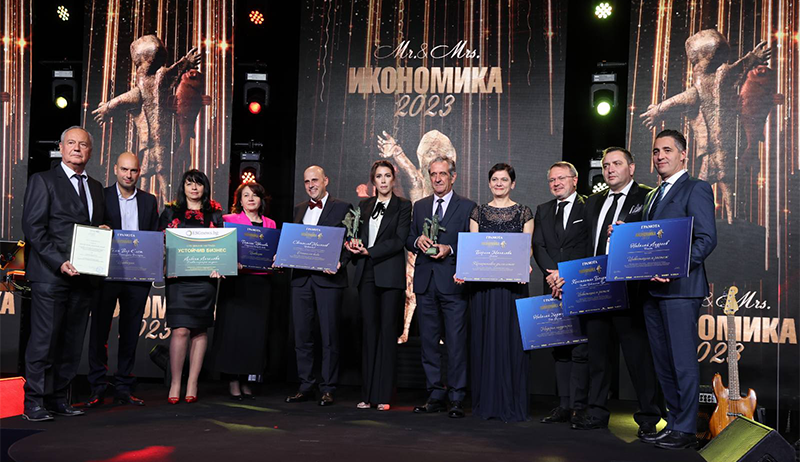 M.Eng. Dragomir Draganov wins Mr Economy Award 2023
The winner of Mr Economy Award 2023 is M.Eng. Dragomir Draganov, Executive Director of
Ellatzite-Med AD
, part of
GEOTECHMIN GROUP
. The award was presented to him by the Vice President of the Republic of Bulgaria Mrs Iliana Iotova.
'Thank you for this incredible honour to be with you again at this prestigious competition where selecting the winner has been really tough, because we have had so many excellent nominations. I am sure that with your policies and professionalism, with your ideas and your companies' successful development, the Bulgarian economy will achieve far better results,' said Mrs Iotova.
'I accept this award with deep gratitude to the management teams of Ellatzite-Med and GEOTECHMIN. They gave me the opportunity to be part of a team of professionals, who by investing in modern mining technologies and equipment, with responsible attitude towards local communities, our employees, the environment and regulatory framework, have made Ellatzite-Med one of the leading mining companies in Bulgaria,' said M.Eng. Draganov upon receiving the award.
Mrs Galina Gavrailova, owner and Executive Director of Komsed AD, won Mrs Economy Award 2023. The prize was presented to her by Mrs Mariya Gabriel, Deputy Prime Minister and Minister of Foreign Affairs.
The competition is organised by Economy Magazine and the Confederation of Employers and Industrialists in Bulgaria (KRIB). For 33 years now, Mr and Mrs Economy has been recognising the accomplishments of Bulgarian entrepreneurs, managers, economists and financiers who have contributed to the successful development of the Bulgarian economy. The symbol of the contest is the statuette "The Fisherman and the Goldfish" by the sculptor Stavri Kalinov.
The official award ceremony was attended by the Minister of Economy and Industry Bogdan Bogdanov, the Executive Director of InvestBulgaria Agency Mila Nenova, the Chairman of the Managing Board of KRIB Kiril Domuschiev, and other guests. On behalf of
GEOTECHMIN GROUP
, the event was attended by PhD Eng. Ivan Vutov, Deputy Chairman of the Managing Board of KRIB and Mr Dominic Hamers, member of the Managing Board of the organisation.