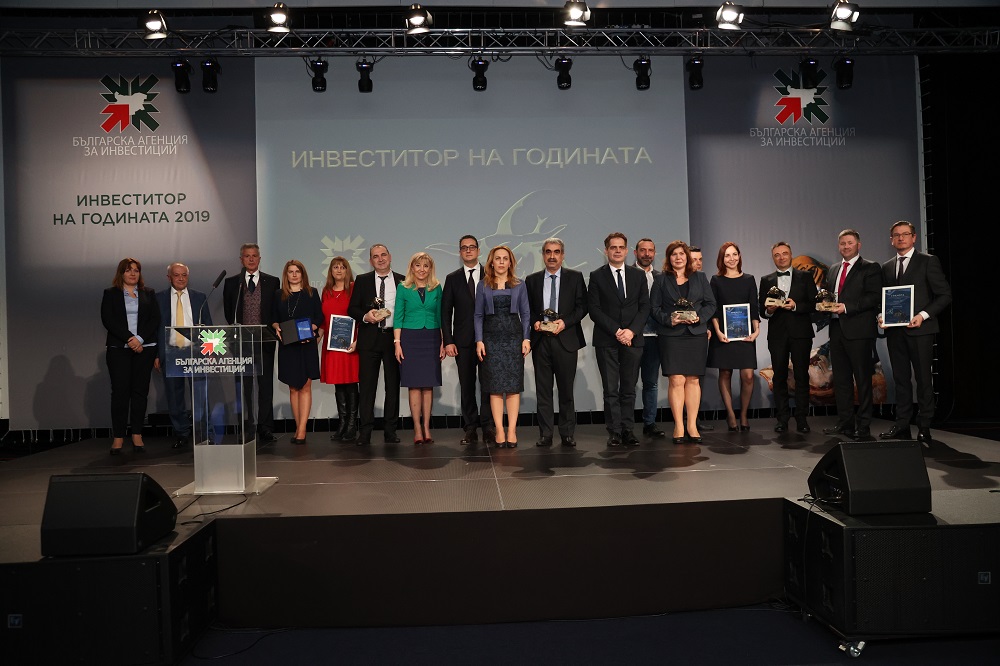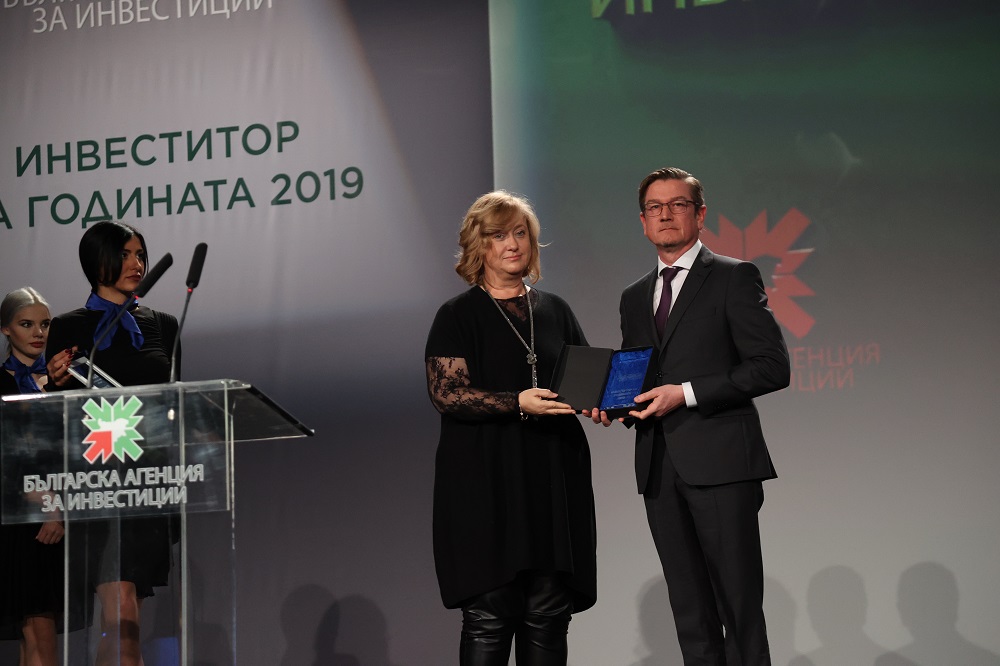 Geotechmin wins social investment award at Investor of the Year 2019
Geotechmin OOD received the special award of the daily newspaper 24 Chasa (24 Hours) for long-time social impact investments. The award was presented at Investor of the Year 2019 awards ceremony held on 27 February in Sofia. The event was organized for the 14th consecutive year by the Bulgarian Investment Agency to put a light on the investors contributing significantly to the Bulgarian economy.
'Geotechmin OOD is among the Bulgarian companies which have a clear vision of their goals for the coming 30 years. One of them is to enhance education, so I am really happy that we are working together in this sphere and I will be delighted if Geotechmin's example is followed by more Bulgarian companies, because education is going to be a top priority in the next 30 years,' said Mrs Venelina Gocheva – Manager of Media Group Bulgaria and Publisher of 24 Chasa Daily. She presented the award to Mr Dominic Hamers – Executive Director of Geotechmin OOD.
'This year, our company is celebrating its 30th anniversary. The implementation of 
socially responsible projects
 and gratuitous participation in various initiatives are very important, as these are investments in Bulgaria's present and future. I can mention a great number of projects which we have built or rebuilt using corporate and personal funds, sometimes with volunteer work: churches, monuments, street repairs in small villages, but I would most like to emphasize our investments in education – scholarships for students, support for young talents, schools and universities,' said Mr Hamers. He also added that GEOTECHMIN GROUP had been supporting the initiatives of the Bulgarian Red Cross and numerous other projects in the regions where the companies operate, thus contributing to the wellbeing of the local communities.
The event was attended by Deputy Prime Minister Mariana Nikolova, Ministers Nikolina Angelkova and Petya Avramova, Deputy Minister Lachezar Borisov, Deputy Minister Zhecho Stankov, as well as a large number of ambassadors, business representatives, chairmen of industrial associations and commercial chambers, and journalists. GEOTECHMIN GROUP was represented by Mr Ivan Vutov, PhD – Vice President of Geotechmin OOD, M.Eng. Ivaylo Nikolov – Director of Ellatzite Mine Complex, and other officials.