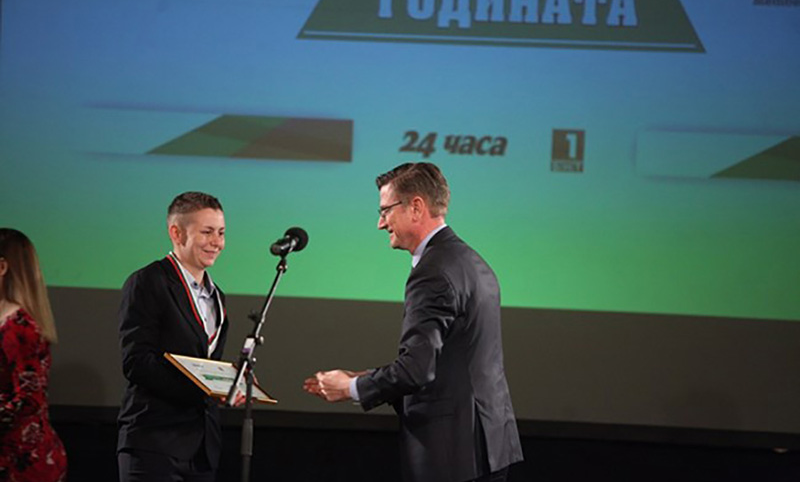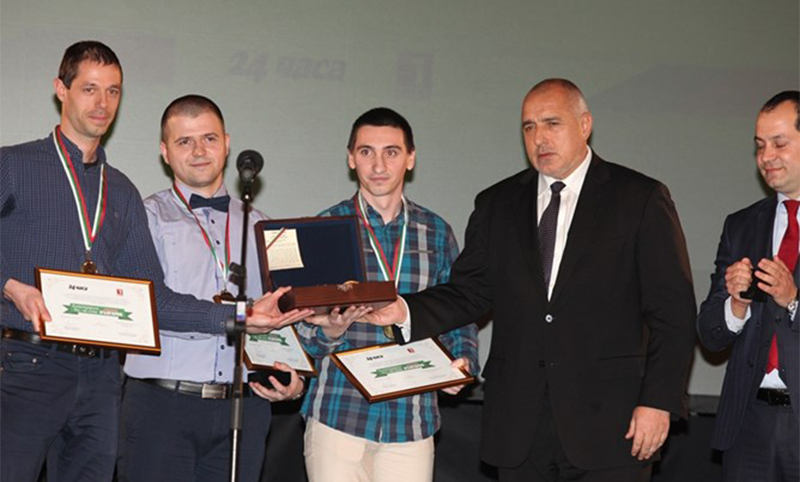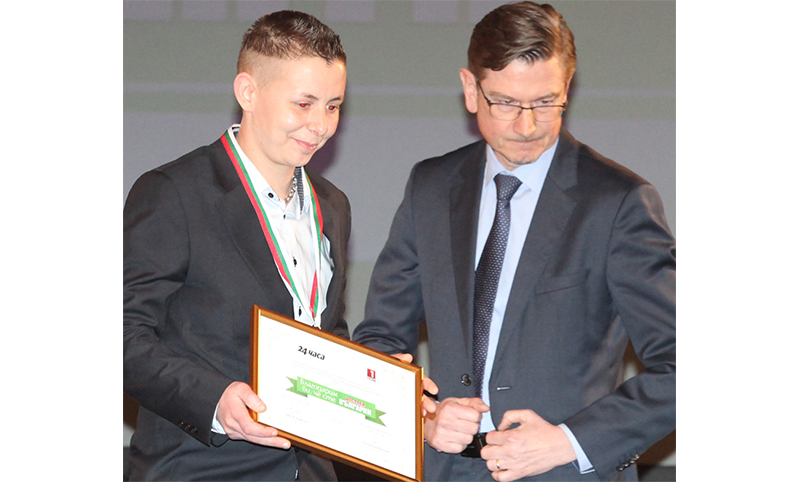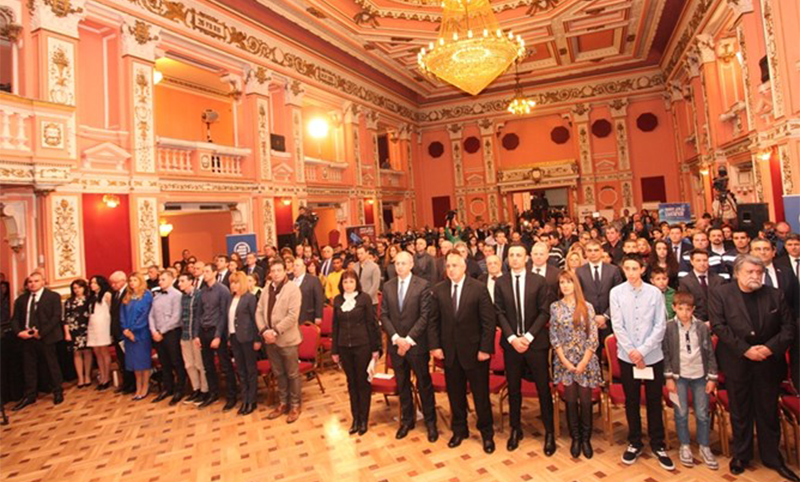 Geotechmin supported the Worthy Bulgarians Initiative 2018
On 19 March 2018, the Worthy Bulgarians awards were presented at the sixteenth edition of the Worthy Bulgarians Initiative spearheaded by the daily newspaper 24 Chasa. The official ceremony was held in the Central Military Club in Sofia.
"Worthy Bulgarians is a cause which
Geotechmin OOD
most strongly supports," said Dominic Hamers, Executive Director of the company. He handed out the award to Nikoleta Stoyanova from Burgas for helping Antonia Spasova whose legs had been amputated. "Nikoleta, I congratulate you for your incredible kindness and care! I wish that you will always keep this love and compassion in your big heart. We would like to thank the organizers for their long-standing efforts to show to the Bulgarian society such positive examples of unconditional help and support among us," said Dominic Hamers during the ceremony.
The event was attended by the Bulgarian Prime Minister Boyko Borissov, the Mayor of Sofia Yordanka Fandakova, Vezhdi Rashidov – Chairperson of the Committee on Culture in the 44th National Assembly, and many other official guests, donors and sponsors of this noble campaign. They presented awards to other laureates of the Worthy Bulgarians initiative.