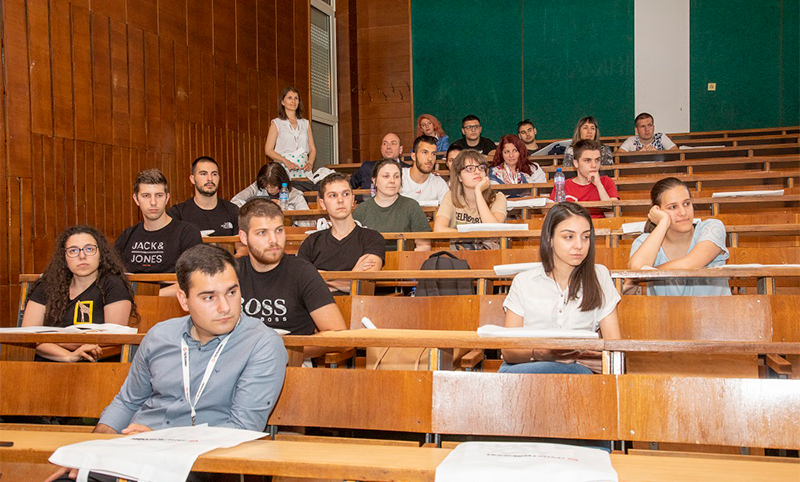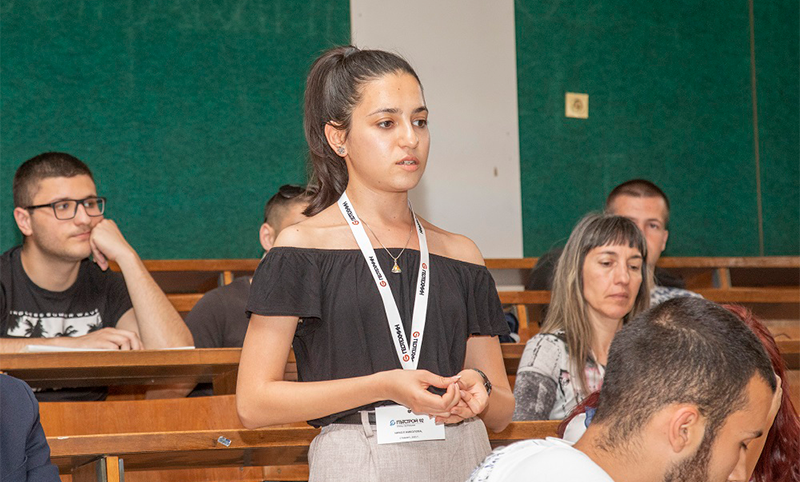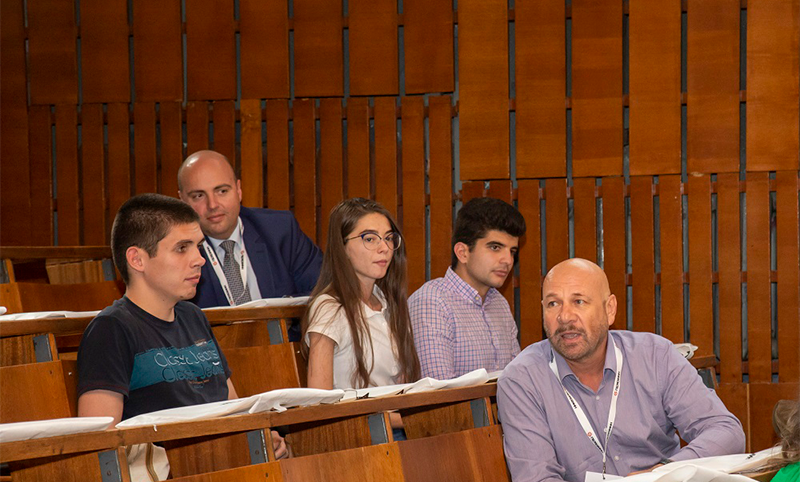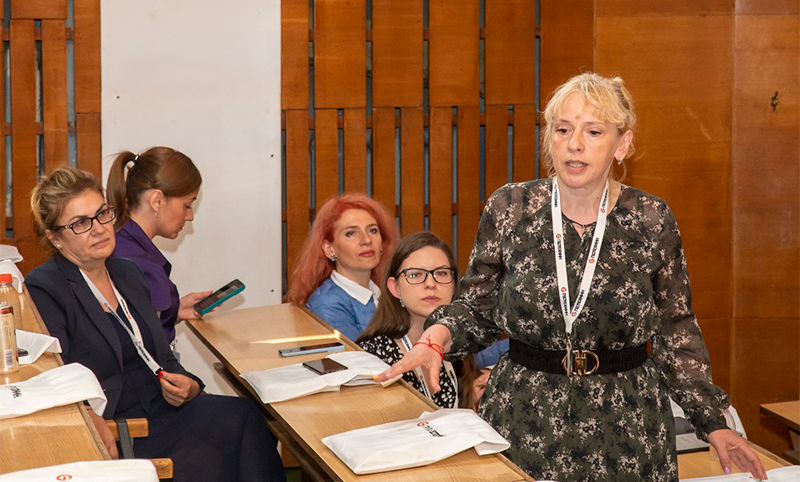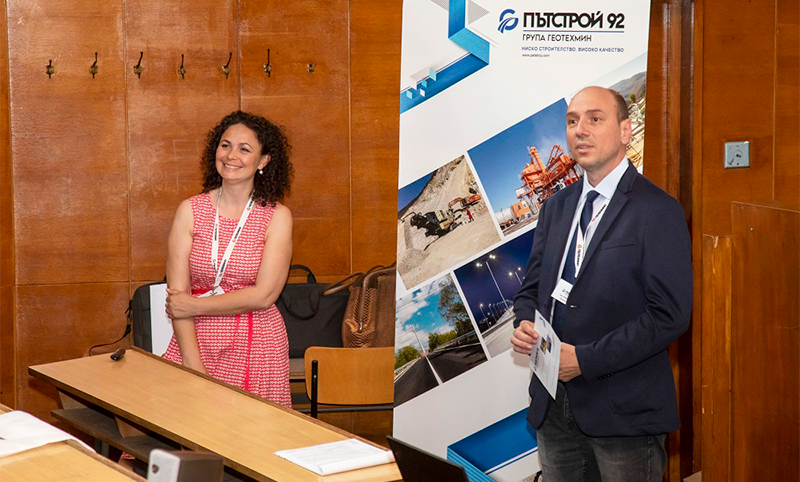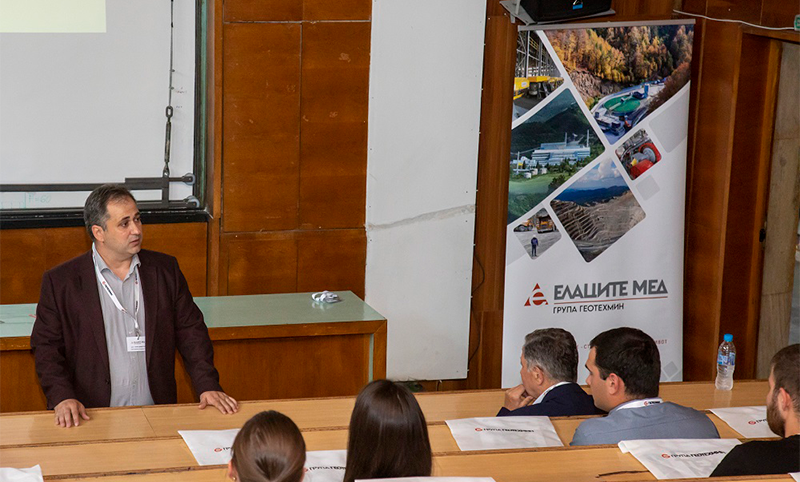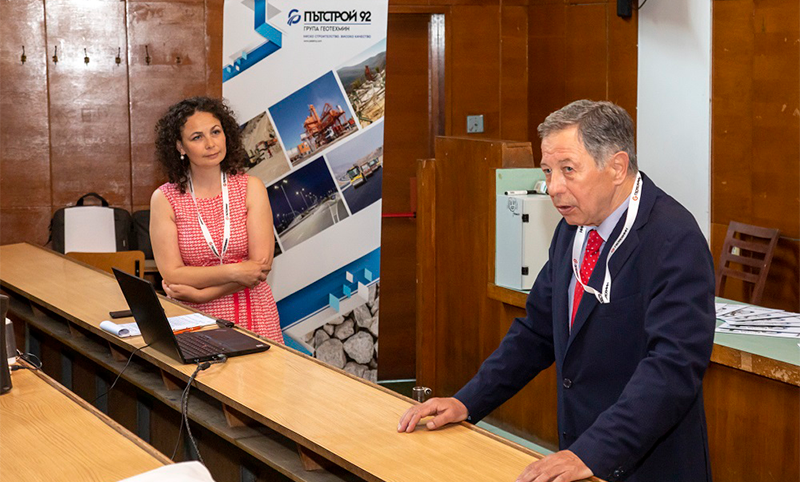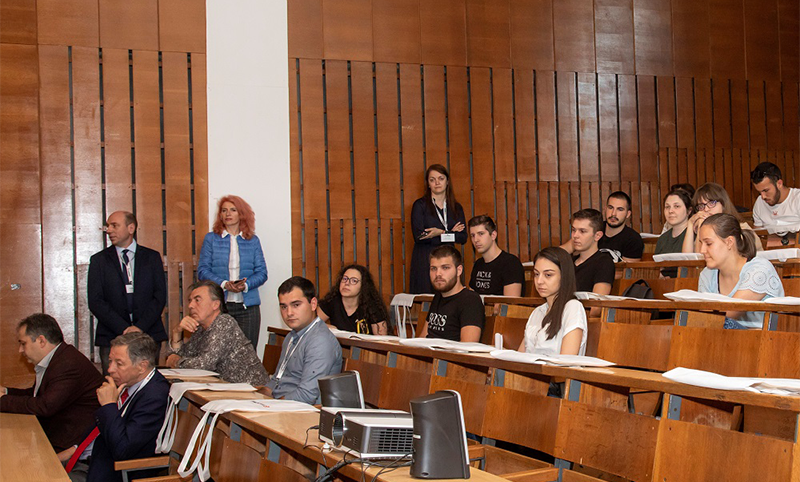 Geotechmin Group offers internship opportunities for UACEG students
GEOTECHMIN GROUP presented opportunities for internship and career development at a meeting with students from the University of Civil Engineering, Architecture and Geodesy (UACEG). The event was attended by Prof. Dr. Eng. Slaveyko Gospodinov – Vice-Rector for Academic Affairs, Quality and Accreditation, Head of Higher Geodesy Department, and Prof. Dr. Eng. Rumen Milanov – Lecturer of Transport Construction at UACEG, as well as Group's company managers looking for highly motivated students to join their staff.
For summer 2022, the companies
Ellatzite-Med AD
,
Geostroy AD
,
Patstroy-92
,
Geoproject
,
Energeo
and
Bekastroy
have announced 15 full-time internships for UACEG students. The internships last 1 to 3 months and all positions are paid. 'The best performing students will receive the opportunity to gain scholarships for the 2022-2023 academic year,' said Mrs Antoaneta Georgieva, Human Resources Director at Geotechmin OOD. She presented the advantages of being an intern at companies from GEOTECHMIN GROUP – the opportunity to work under the guidance of experienced mentors with proven industry expertise and reputation among Bulgarian and foreign clients, to acquire practical knowledge and skills in a real work environment, wide opportunities for horizontal and vertical career growth in GEOTECHMIN GROUP, etc.
Prof. Milanov emphasized that GEOTECHMIN GROUP is a reliable and socially responsible employer adhering to all labour, tax and social insurance laws and regulations. 'We are looking for people who are willing to develop, show genuine interest in their work and find solutions. So we are ready to support their ambition,' said M.Eng. Stoil Dimitrov – General Director Production at Ellatzite-Med AD, who has graduated from UACEG, specialty Hydraulic Engineering.
'Every year we upgrade our achievements in compliance with all European standards for construction design and certification of construction products. Thanks to the other companies in the Group, we can close the production cycle and cope with any challenge,' said another UACEG graduate M.Eng. Alexander Velev – Executive Director of Patstroy-92. Together with Geostroy, the company is currently building one of the major infrastructure projects in Bulgaria – Design and Construction of Road I-1 (E-79) Mezdra – Botevgrad, Lot 1.
The Managers of Geoproject and Energeo – Mr Vladislav Trashliev and Mr Konstantin Delisivkov also acquainted students with attractive internship and employability prospects in their companies.
Furthermore, many other colleagues and company directors talked about their work, their achievements in building large-scale and complex projects in Bulgaria, their motivation and great satisfaction to work for the Group. They emphasized that high quality and loyalty are at the core of their work, serving as a basis for long lasting business partnerships. Last but not least, the teams are united and the Group provides valuable opportunities for career advancement.
Young people who had completed their internships in Group's companies described their chance like a dream which had come true. It gave them an excellent start as they were able to put academic knowledge into practice. 'I chose job security, stability and opportunities for professional development,' said Momchil Boyadzhiev, a Hydraulic Engineering Master's student who is currently working as a technologist at the Water Tailings Facility in Ellatzite-Med.