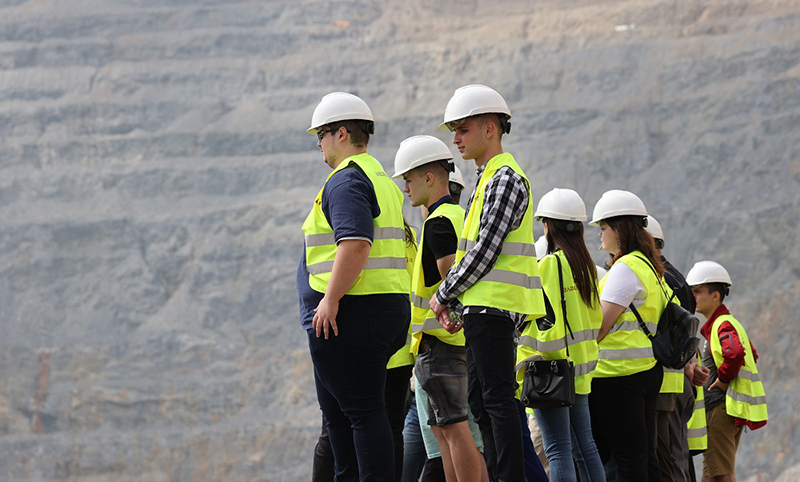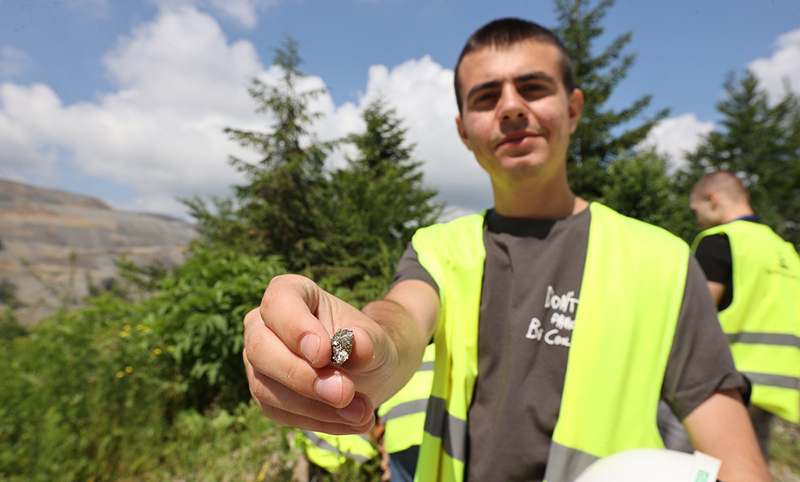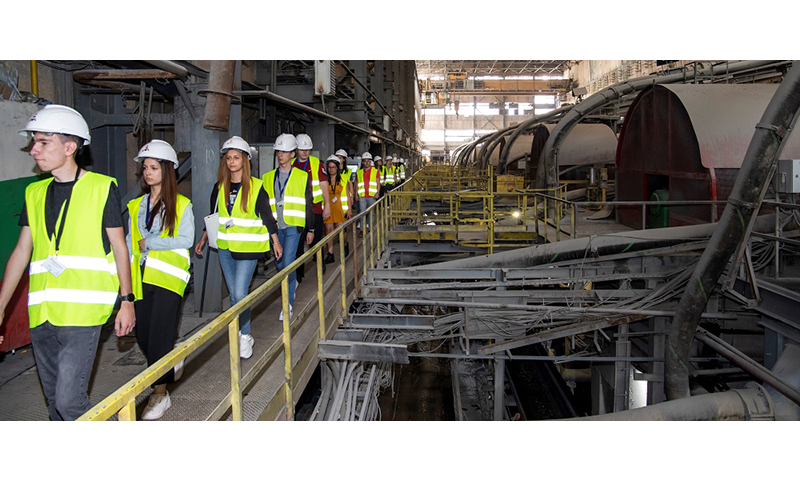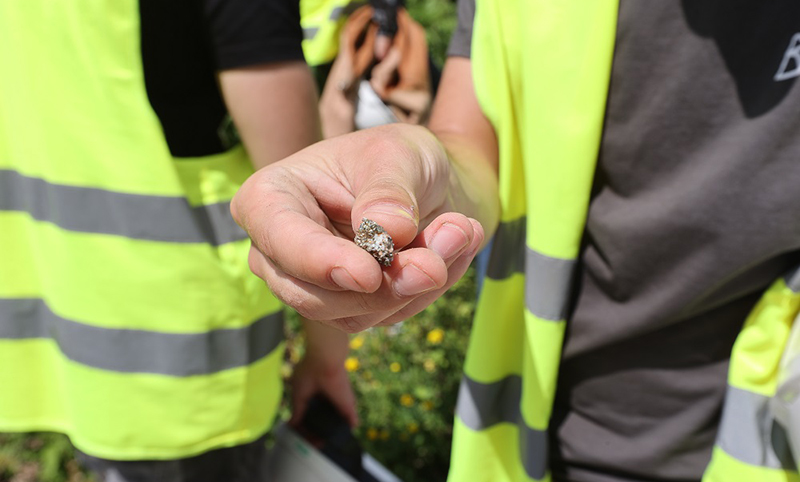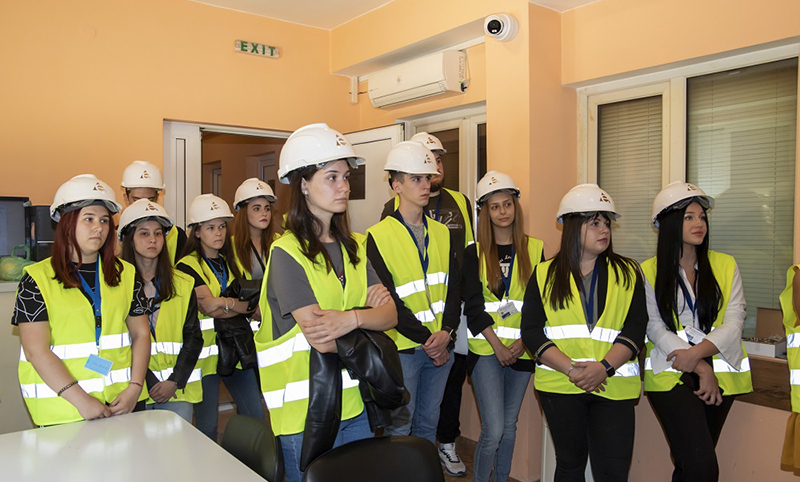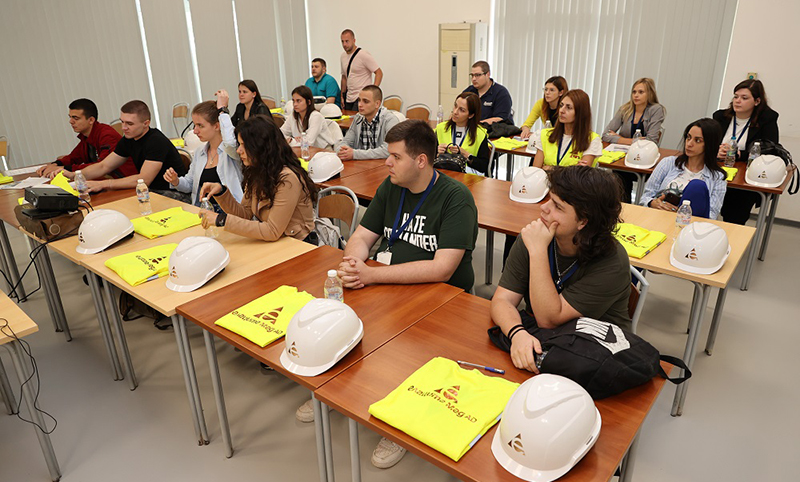 50 students from 7 universities started their internship at Ellatzite-Med
Fifty students from 7 universities started their internship at the two sites of Ellatzite-Med – the Mine Complex and the Flotation Complex. They are majoring in Geology and Geoinformatics, Geospatial Systems and Technologies, Chemical Engineering and Contemporary Materials, Biotechnology, High Tech & Cyber Security, Mineral Processing and Recycling, Management of Resources and Production Systems, Economics, Automotive Еquipment, and many others.
On 3 July, Ellatzite-Med officially launched its 12th Summer Internship Programme in the presence of students, senior managers and mentors.
'We expect you to apply what you have learned at the university to a real work environment. Our team has extensive experience in training and working with young people and the internship programme is just one example of it. I can assure you that the management team of Ellatzite-Med pays particular attention to training through practice. It is essential that you make the most of your internship. I will be glad if you come back next year and start working for us after graduation,' said M.Eng. Stoil Dimitrov, General Production Director in his welcome address to the new interns at the Flotation Complex.
'For another year, we will create an inspiring environment where you feel like our colleagues and enhance your skills and academic knowledge by putting them into practice,' said M.Eng. Ivaylo Nikolov, Director of Ellatzite Mine Complex to the new interns, adding 'Our main goal is to make the programme useful to you and your professional advancement.'
The HR team informed students about the scholarship opportunities provided by the company for the upcoming academic year 2023-2024.
On the first day of their internship, the young people watched inspirational company introduction videos and took a field trip to the open-pit mine and the flotation plant. Then they went to their workplaces where their mentors welcomed them.
'I like the company for its great reputation and world-class digitalisation,' said Stoyan Stoyanov, a student at the University of Mining and Geology "St Ivan Rilski" who will do his internship at the Mine Complex. Krasimira Georgieva, majoring in Accounting and Control at Dimitar A. Tsenov Academy of Economics – Svishtov, said that Ellatzite-Med is a large company offering many professional opportunities to young people.
Zlatozar Georgiev, specializing in Mechanical Engineering at Plovdiv University, has chosen to work at Ellatzite-Med as a summer intern for the second consecutive year. He will hone his professional skills in Heavy Equipment and Motor Vehicles Department. He is convinced that the company provides plenty of opportunities for professional realization and he will consolidate and upgrade the knowledge he gained at the Flotation Complex last year.
'Being a person who has just entered an open-pit mine for the first time, I got an adrenaline rush. It is so beautiful and exciting,' said Dimitar, a student at the University of Mining and Geology "St Ivan Rilski". The interns shared that they are delighted by the friendly and encouraging atmosphere and the well-structured workflow in the company.