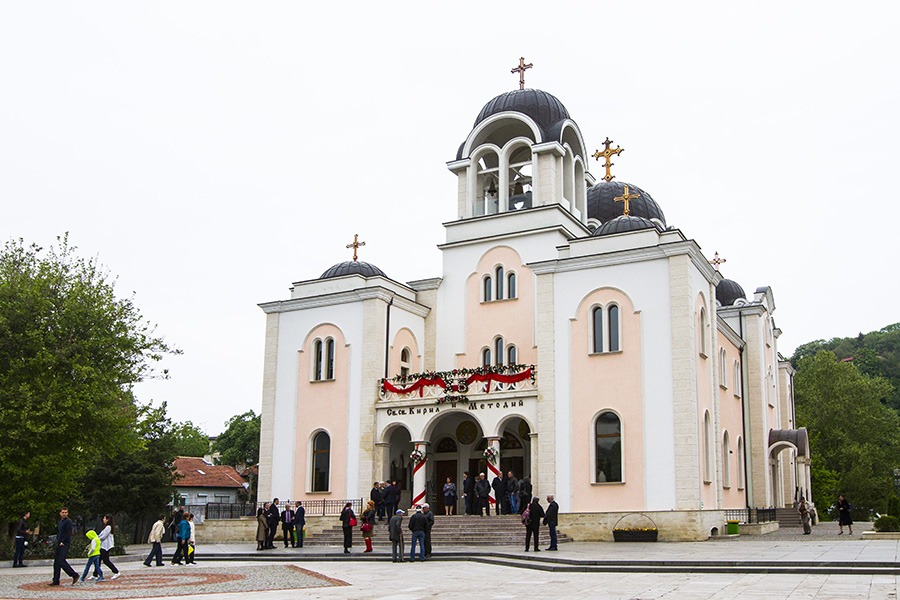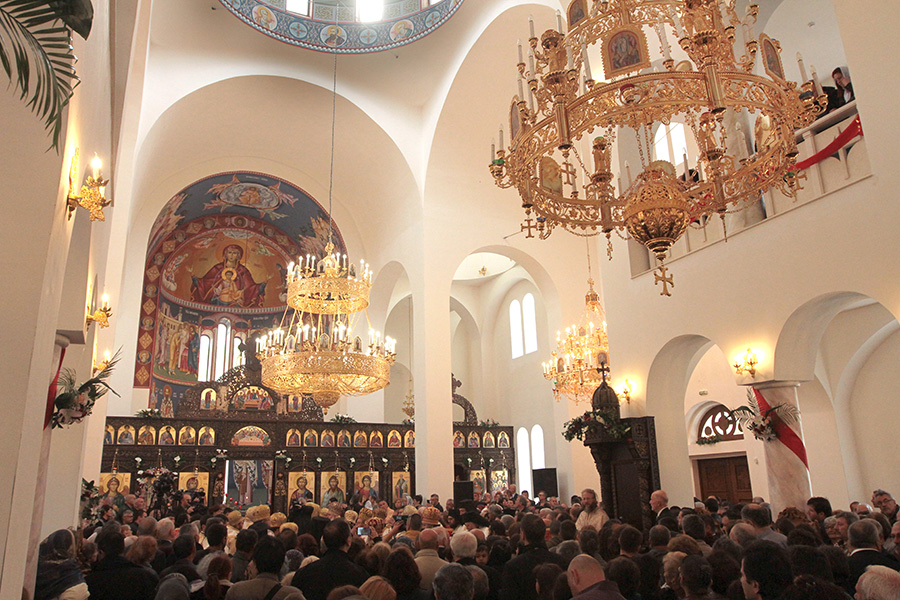 Consecration of Sts Cyril and Methodius cathedral in Lovech
Prof. Dr. Tzolo Voutov
, President of Geotechmin OOD, was among the official guests attending the Divine Liturgy at the new Sts Cyril and Methodius Cathedral in Lovech. It was celebrated by His Holiness Patriarch Neophyte and all metropolitan bishops of the Holy Synod.
The consecration ceremony was attended by clergymеn from Bulgaria and other Orthodox Churches, as well as donators including Mr. Boyko Borisov and Mr. Simeon Saxe-Coburg Gotha. The Metropolitan Bishop of Lovech Gavriil expressed his deep gratitude to all the people who helped to build up this magnificent church with their hard work and financial assistance, moral and spiritual support.
It was a memorable event for Bulgaria, as for the first time since 1926 a new cathedral has been consecrated. The construction of Sts Cyril and Methodius Cathedral was planned to be done in the last century, but it was not accomplished for various reasons. The building site was purchased in 2001 by the Lovech Bishopric upon the consecration of the Metropolitan Bishop of Lovech Gavriil. The construction started in 2005 and was completed owing to his tireless efforts. The architect of the preliminary design is Hieromonk Roman from the Holy Spirit Monastery in Greece. The architectural plan and detailed design was performed by the Architect Tsvetana Kovacheva. The mural paintings in the cathedral were made by the famous Bulgarian icon-painter Vladimir Avraamov and the wood-carved iconostasis was excellently hand-crafted by talented masters from Smolyan.
The new cathedral is 25 m high and covers a total floorage area of 850 m2. A church library will be founded there and a Sunday School will open doors in the autumn.