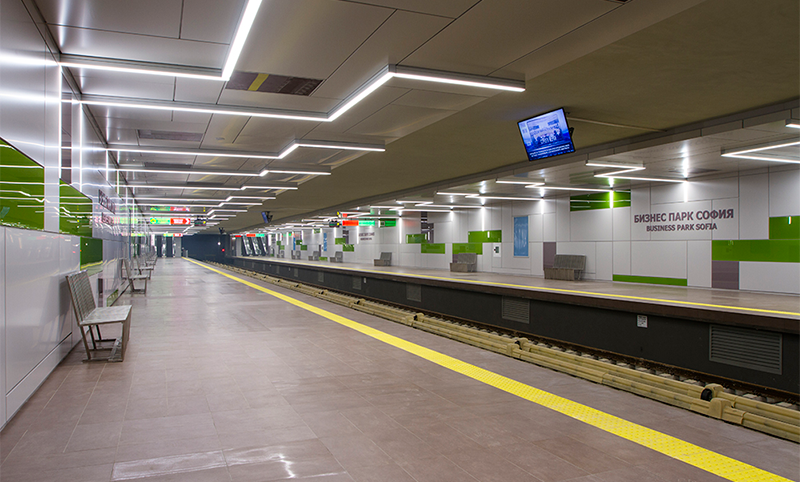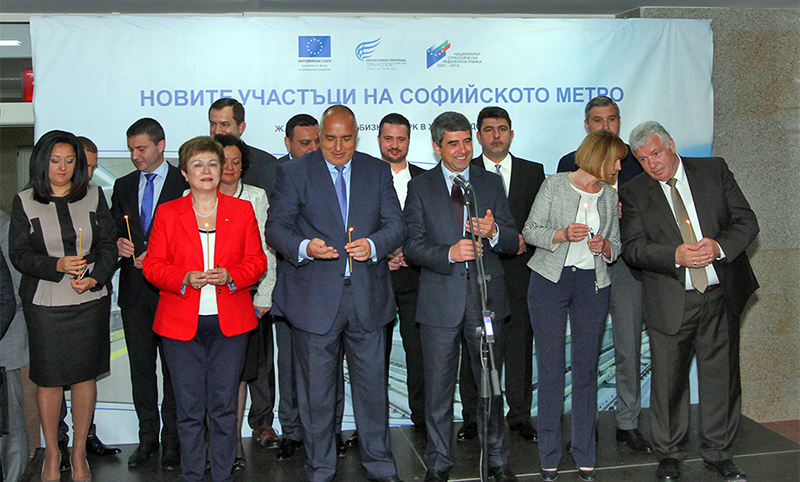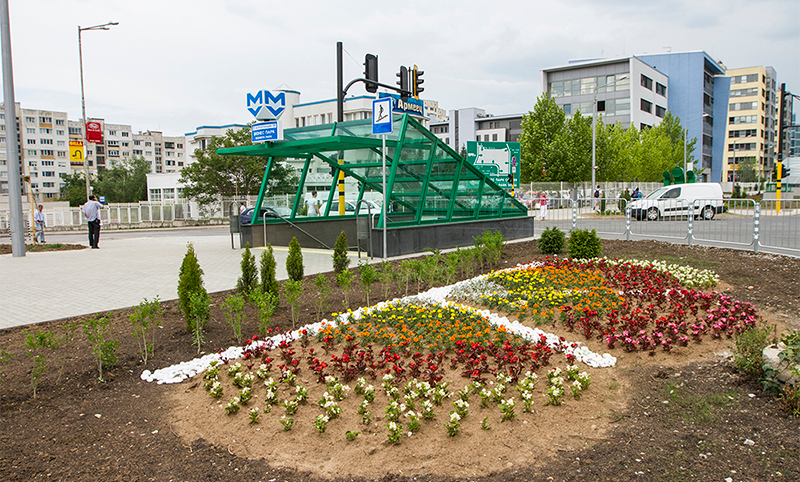 Business Park Sofia Metro Station has been put into operation
Consortium "Geometro B.P." (with 
Geostroy AD
 as leading partner and 
Geotechmin OOD
 and Metroproekt OOD as members) finished the construction of Business Park Metro Station and an adjoining metro tunnel, part of the first metro line. Business Park Metro Station is the last of three metro stations, which comprise the metro extension from Mladost-1 District towards Business Park Sofia in Mladost-4 District under Sofia Metro Extension Project.
The construction of this 3 km long section started in March 2013 and finished in May 2015. The newly built metro extension was launched with an inauguration ceremony on 8 May. The event was attended by President of Bulgaria Posen Plevneliev, Prime Minister Boyko Borissov, European Commissioner Kristalina Georgieva, Mayor of Sofia Yordanka Fandakova and other official guests.
The interior of Business Park Metro Station is conformed to the station's main function – to serve both citizens of Mladost District and Business Park Sofia's employees. Business Park Metro Station offers a two-level underground car park for about 100 cars. The new underground section is expected to be used by 45,000 passengers daily. Its construction has been funded under the Operational Programme "Transport 2007-2013" and co-financed by Sofia Municipality.
Awards
At a special ceremony in Bulgaria Concert Hall on the opening day, representatives of contractors' companies were awarded for their contribution to the design, construction and putting into operation of Sofia Metro Extension Project and their active participation in improving transport infrastructure. Mr. Dominic Hamers, Executive Director of Geotechmin OOD and the qualified engineers Konstantin Petkov and Svetoslav Pehlivanov were awarded for their excellent work in the project as well as Dipl.Eng. Vladimir Vutov, Executive Director of Geostroy was highly honoured for his crucial contribution as leading partner.
At the end of May, Sofia Underground won an award of the Secretariat of the Council of Europe within a competition for accessible urban environment. The award was presented to a representative of Sofia Municipality at an official ceremony in Paris on 19 May.