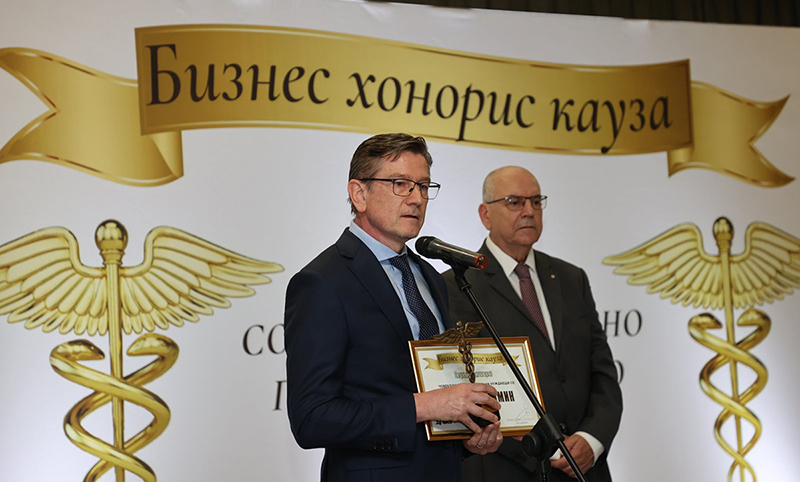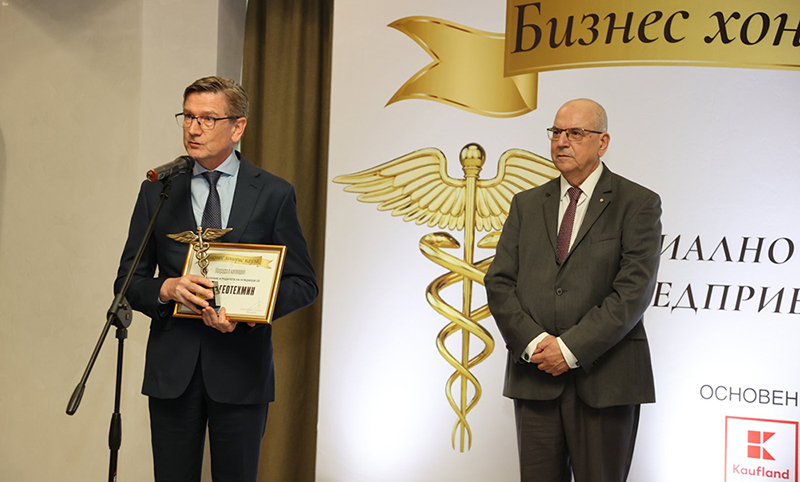 Business Honoris Causa Award for Prof. Tzolo Voutov and GEOTECHMIN GROUP
Prof. DSc. Eng. Tzolo Voutov and GEOTECHMIN GROUP won a prestigious award in the category Philanthropy and Support to the Needy under Business Honoris Causa initiative for social entrepreneurship launched by 24 Chasa Daily. Its first edition took place in 2021 at the height of the Covid-19 pandemic, which added a new dimension to the term Corporate Social Responsibility. 'The pandemic has passed, but the goodwill of the companies to help the needy and do virtuous deeds has remained,' said Mrs Venelina Gocheva, Publisher of 24 Chasa Daily, at the award-giving ceremony.
Prime Minister Acad. Nikolai Denkov participated in the ceremony and emphasised that the event celebrates kindness in our lives.
GEOTECHMIN GROUP received the award from Prof. Dr. Krassimir Gigov, General Director of the Bulgarian Red Cross, who highlighted Prof. Voutov's major contribution to the noble causes of the organization. '…Whatever the government may do, if business does not lend a hand, without donations, the efforts will not be enough. This prize recognizes and rewards kindness, charity, mindfulness …,' said Prof. Gigov and mentioned some of the causes and people who will never forget the help of GEOTECHMIN GROUP.
'I am honoured to receive this award on behalf of Prof. DSc. Eng. Tzolo Voutov and the founders of Bulgarian Virtues Charity Programme,' said Mr Dominic Hamers. 'It is a recognition for altruism, empathy, humanism, philanthropy… All these words express Prof. Voutov's goodwill and benevolent intent to support the humanitarian causes of the Bulgarian Red Cross, to help needy municipalities, schools, artists, scientists, people affected by natural disasters like the recent devastating floods in Etropole Municipality.'
12 companies were honoured at the ceremony for making a positive impact on society and the environment through their consistent CSR practices.