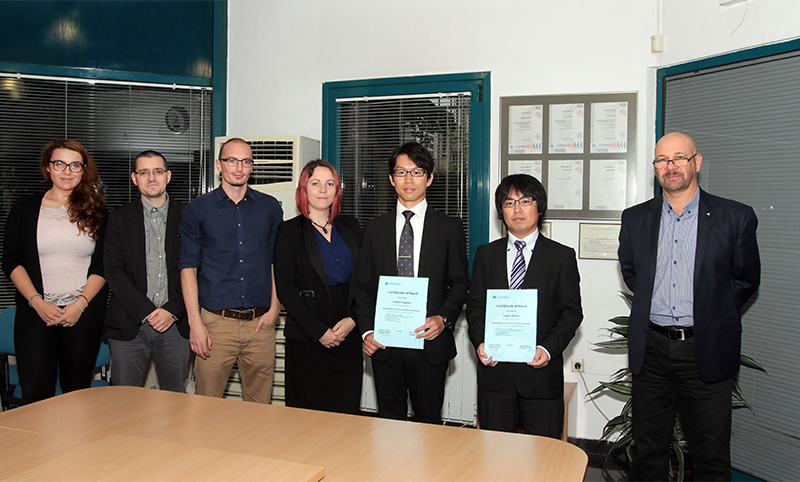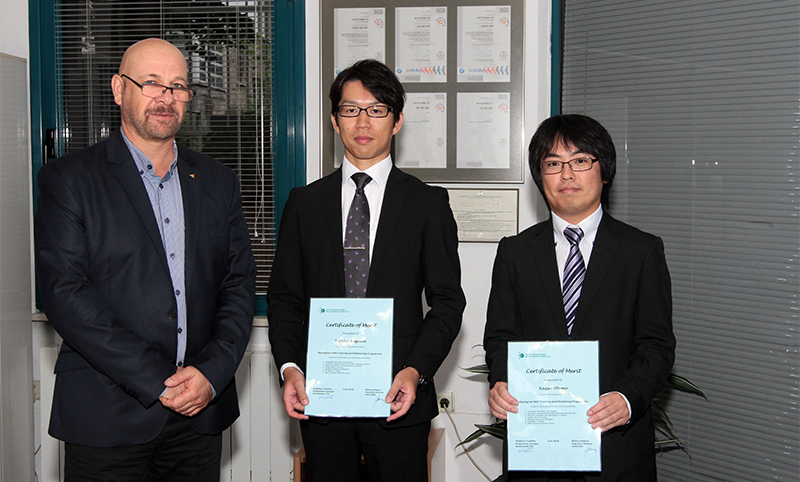 Young geologists from Japan successfully completed their training in Geotechmin
At the end of June, 
Geotechmin OOD
officially completed a mentoring-training programme for providing technical skills transfer to young geologists from the Japanese company Mitsubishi Materials Techno Corporation (MMTEC).
In the course of one and a half months, Geotechmin's specialists with international experience in the field of geology, mine planning and mine design conducted theoretical and practical training to young Japanese geologists in a real work environment –  
Ellatzite-Med AD
. he Project Manager was Vladislav Trashliev – a proven expert with a long track record in minerals exploration and extraction and Director of Geology and Concessions Department in Geotechmin.
The technical training was focused on perfecting the practical experience of MMTEC professionals. Each participant received a Certificate of Successful Completion at the end of the training course. Young geologists Yutaka Nogawa and Kazuo Ohtomo said that they were delighted at the opportunity to work with their Bulgarian mentors and expressed their sincere gratitude to all of them.
This mentoring-training programme is the first one within the framework of the Memorandum of Understanding signed between
Prof. Dr. Tzolo Voutov
– President of Geotechmin OOD and Mr. Hiroaki Anzai – President of MMTEC in October 2017. The purpose of this Memorandum is to outline the programmes which will serve as a springboard to develop new operational and technical skills and to promote technical exchange between engineers from the two companies.