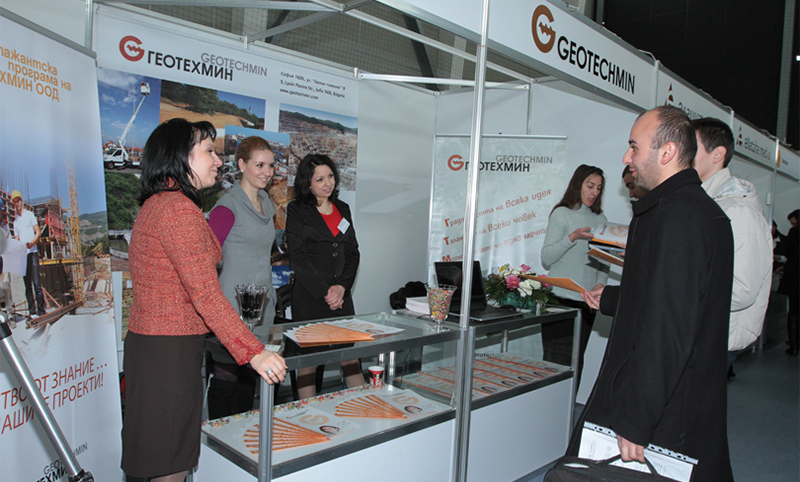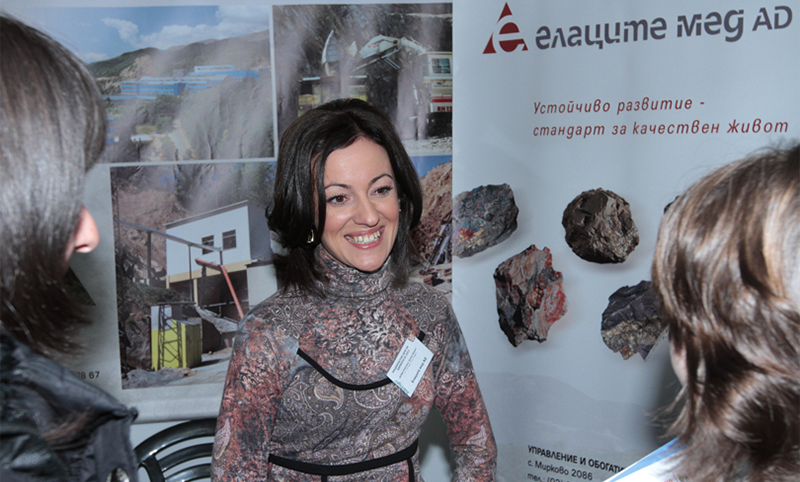 The companies of Geotechmin Group took part in the forum "National Careers Days 2012"
For a fourth consecutive year Geotechmin OOD has participated in the biggest forum for students' internship and career "National Career Days 2012", which was held on 13th and 14th March 2012 in Arena Armeec Hall, Sofia.
This year Geotechmin OOD has once again supported education and young people by confirming its intention to provide students with opportunities for professional orientation and future career development.
Geotechmin OOD announced 25 traineeship positions for its Internship 2012 Programme. Students will again have a chance to demonstrate their knowledge and motivation to work under the mentorship of outstanding professionals in their field. What is new this year is that a longer duration of training is provided for some internship positions, which are of high priority for the company.
Ellatzite-Med
has also participated in the forum for the second time. The leading copper mining company has presented its terms and requirements for the announced positions under its internship program this year. It is oriented to students who are finishing their education, willing and motivated to put their knowledge into practice and acquire practical skills and expertise in real working environment. The internship will take place at the two worksites of the company – the open-pit mining complex in the town of Etropole and the flotation plant near the village of Mirkovo. The positions for students' internship announced by Ellatzite-Med AD are in 13 specialities.
For the first time this year internship positions have also been announced in other companies of the Group – 
Geotrading
, 
Energeo
 и 
Geostroy
.