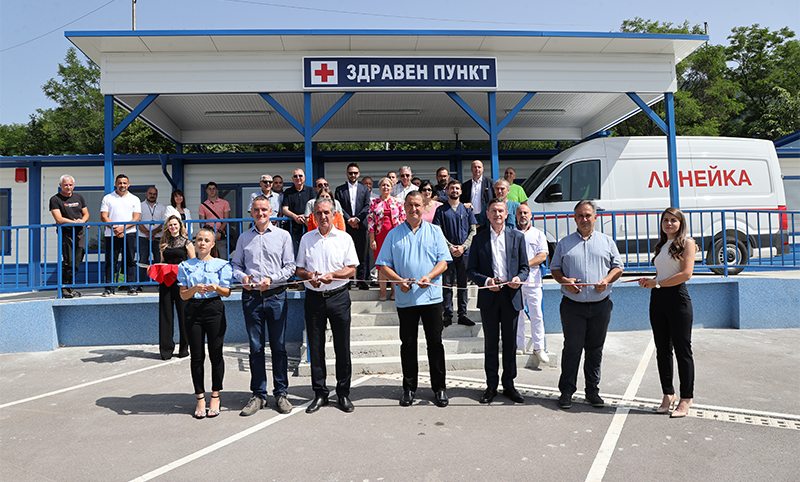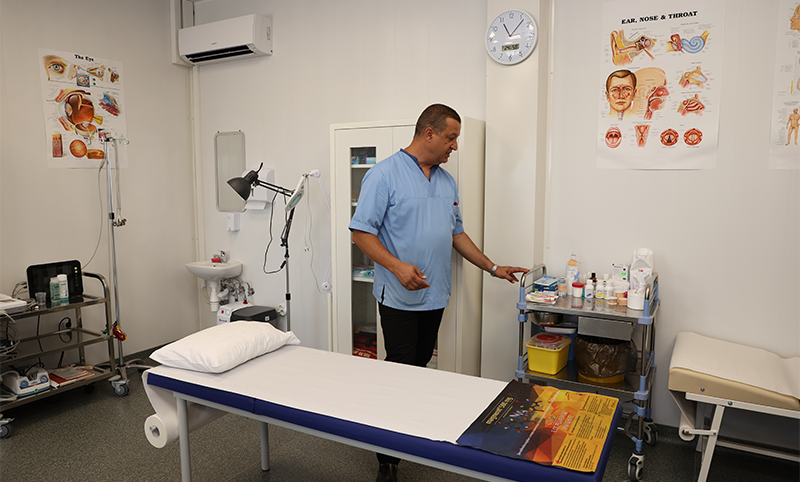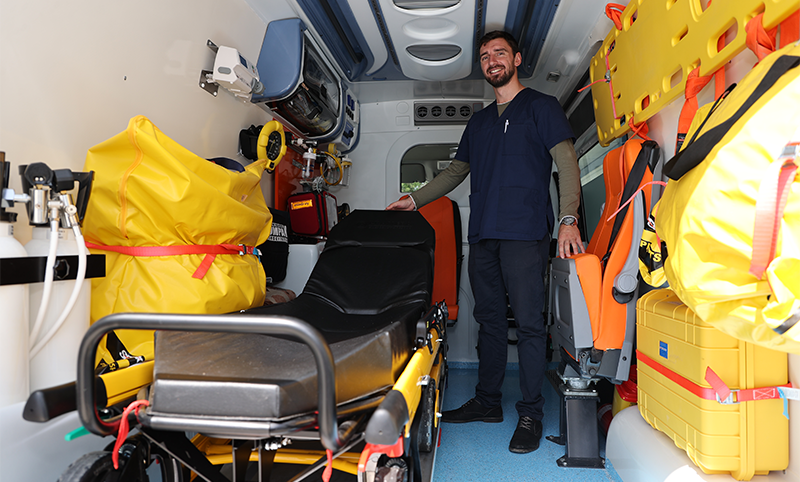 Second health centre opens doors at Ellatzite-Med
A modern health centre equipped with the highest quality officially opened its doors on the territory of the Flotation Complex of
Ellatzite-Med
, part of GEOTECHMIN GROUP.
For 12 hours a day, a qualified medical team will provide timely prehospital care to company employees and workers. An ambulance is also available 24/7 to respond to any emergencies. The centre is going to operate 24 hours a day very soon.
The new medical facility exemplifies the priorities of Ellatzite-Med's management team for employee health promotion and disease prevention. There are very few industrial companies in Bulgaria that have their own onsite health centres. According to Dr Georgi Georgiev, Chief Physician at the company providing medical services, this is a solution that has proved its effectiveness because it helps employees with health complaints not to waste time for off-site medical examinations and be absent from work for a day or two, as they get immediate medical help on the site.
'This is the second stage of the project after completing the construction of a 24/7 health centre at Ellatzite Mine Complex. The decision is part of our social policy to protect our employees' health and safety, considering that people are our company's most valuable asset,' said M.Eng. Stoil Dimitrov, General Production Director at Ellatzite-Med, during the opening ceremony.
The event was attended by PhD Eng. Ivan Vutov – Vice President of Geotechmin OOD and Chairman of the Board of Directors of Geotrading AD, M.Eng. Dragomir Draganov – Executive Director of Ellatzite-Med AD, Mr Dominic Hamers – Executive Director of Geotechmin OOD, M.Eng. Tsvetoslav Petkov – Deputy Executive Director of Geostroy AD, the company which had executed the construction works, as well as other representatives of GEOTECHMIN GROUP.