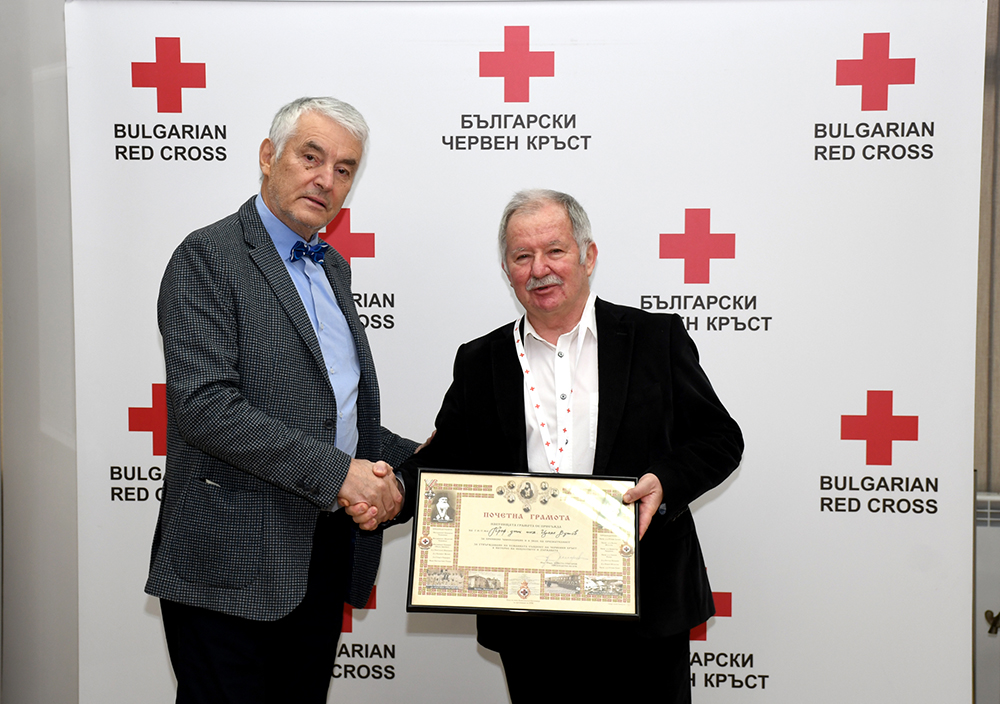 Prof. Tzolo Voutov – one of the major individual donors to Bulgarian Red Cross
The President of the Bulgarian Red Cross Academician Hristo Grigorov handed out the Red Cross Honorary Badge and a special Certificate of Merit to
Prof. DSc. Eng. Tzolo Voutov
, President of Geotechmin OOD, in appreciation for his personal contribution to the humanitarian causes of the organization.
Prof. Tzolo Voutov is one of the most generous individual contributors to the Bulgarian Red Cross. He has repeatedly supported the organization to implement its benevolent causes for the benefit of needy people throughout the country, victims of disasters and crises including those affected by COVID-19.
'Dear Prof. Voutov, please accept our heartfelt gratitude for your continued example of active compassion and personal commitment to alleviate the pain and suffering of vulnerable groups in our society. For us, you are not only a partner, but also a true friend ready to lend a helping hand in tough times,' said Academician Hristo Grigorov upon presenting the award.
Geotechmin OOD and Ellatzite-Med AD were the biggest corporate donors to the Bulgarian Red Cross for 2014. In the summer of 2020, the two companies also received honorary certificates in recognition of their empathy and commitment to the organization's charitable causes. GEOTECHMIN GROUP has a long-term partnership with the Bulgarian Red Cross which will continue increasing its scope in the future.