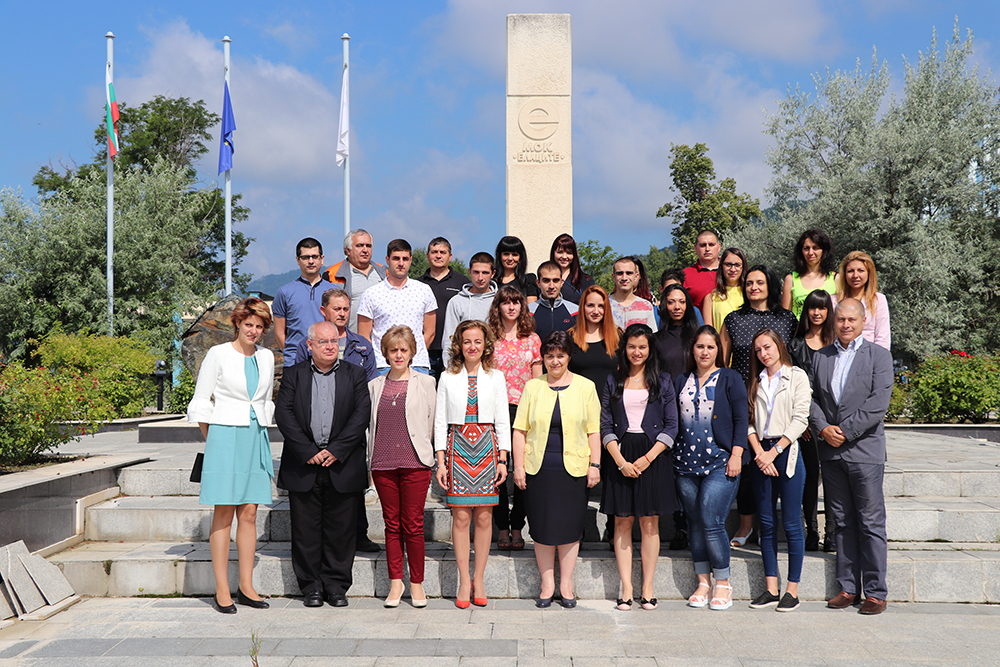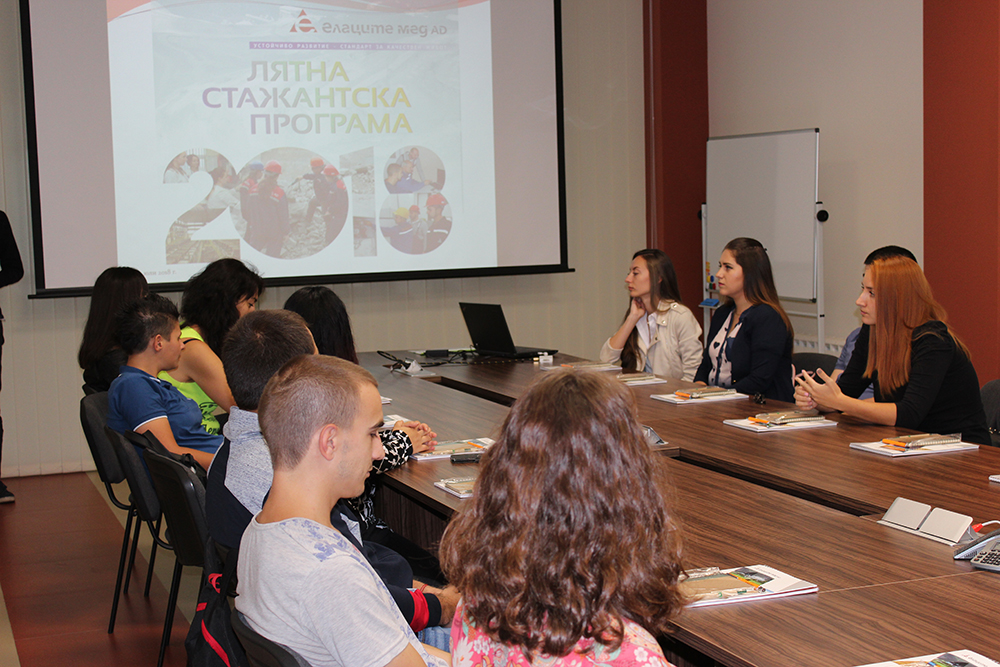 Plenty of job opportunities for young specialists – Summer Internship programme 2018 in Ellatzite-Med AD
Taking into consideration the proper professional realization of young people,
Ellatzite-Med AD
has launched its Summer Internship Programme 2018 for the eighth consecutive year. The programme is intended for young specialists without practical experience in their specialty or undergraduate students who have completed their 3rd, 4th and 5th year of study in technical and economic specialties at various universities.
The trainees have the opportunity to do a paid internship in a real working environment in Ellatzite Mine Complex near the town of Etropole and in the Flotation Complex near the village of Mirkovo.
The Summer Internship Programme 2018 started on 2 July and will continue until the end of September. This year 19 interns are being trained in the company – 6 of them are getting on-the-job experience in the Mine Complex: in the sections Open-Pit Mining and Drill-and-Blast Operations, in the production units Open Pit, Primary Crushing Unit and in the Geological Department. 13 interns are trained in the Flotation Complex: in the production units Grinding and Flotation, Secondary and Tertiary Crushing, Tailings Dam and Water Supply, in the Chemical Laboratory, Commercial Department, Human Resources Department, Department of Administrative and Social Activities – Mirkovo village, as well as in 20th April Trade Complex in the town of Koprivshtitsa.
The interns are provided with full personal protective equipment and clothing, transport to their workplace, free hostel accommodation, as well as free meals in the canteens of the two production complexes. All of them receive statutory occupational safety and health instructions and appropriate training. The mentors also familiarize the interns with the Internal Rules and Regulations which they, as part of the team, have to comply.
The summer internship is part of the corporate social responsibility programme and a key element of the company's effective human resources management policy. To date, more than 200 students of various major specialties have gained practical experience in the internship programmes, whereas 33 of them have already joined the full-time team of Ellatzite-Med AD.