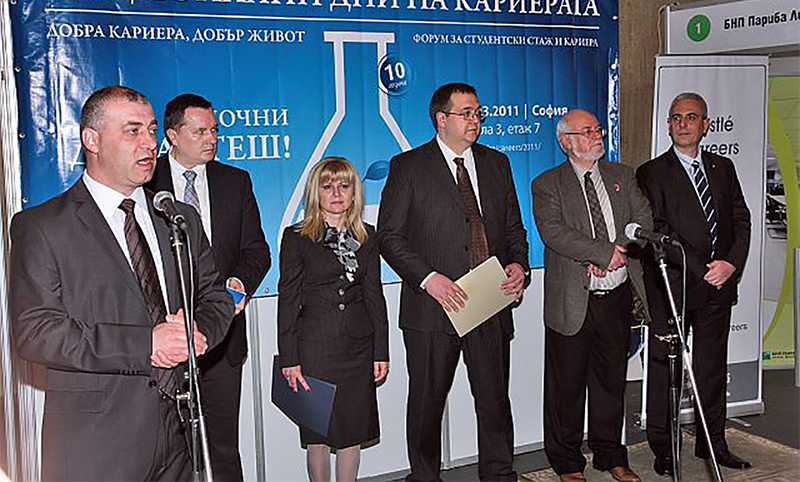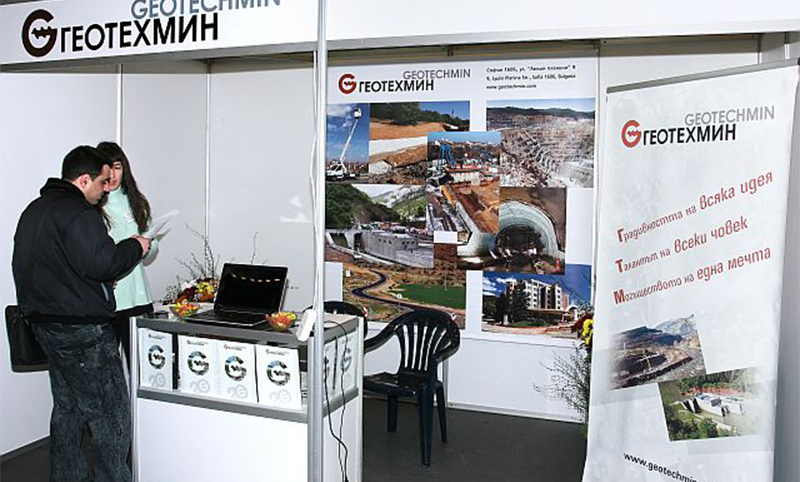 In March 2011 Geotechmin and Ellatzite-Med attended an internship and career forum
Geotechmin and Ellatzite-Med participated in the annual forum "National Career Days 2011 – Good Career, Good Life" which is traditionally organized by Job Tiger. The event was held on March 16 – 17, 2011 in Hall 3 of the National Palace of Culture.
Geotechmin announced the application criteria of its 
internship program
. The company intends to provide more vacancies for trainees in the various business units in summer 2011 compared to 2010.
Ellatzite-Med also presented its internship program for year 2011. The company is recruiting candidates to be trained at Ellatzite mine in Etropole and the flotation plant in Mirkovo village in the following specialties:
Electrical Engineering and Electrical Equipment;
Mechanization in Mining;
Ore Dressing and Recycling of Raw Materials;
Hydrogeology and Engineering Geology;
Mine Surveying and Geodesy;
Development of Mineral Resources.
The purpose of these internship programs is to provide future experts with opportunities to gain practical experience. The trainings are part of the corporate HR strategy and aim at attracting and employing motivated young specialists.