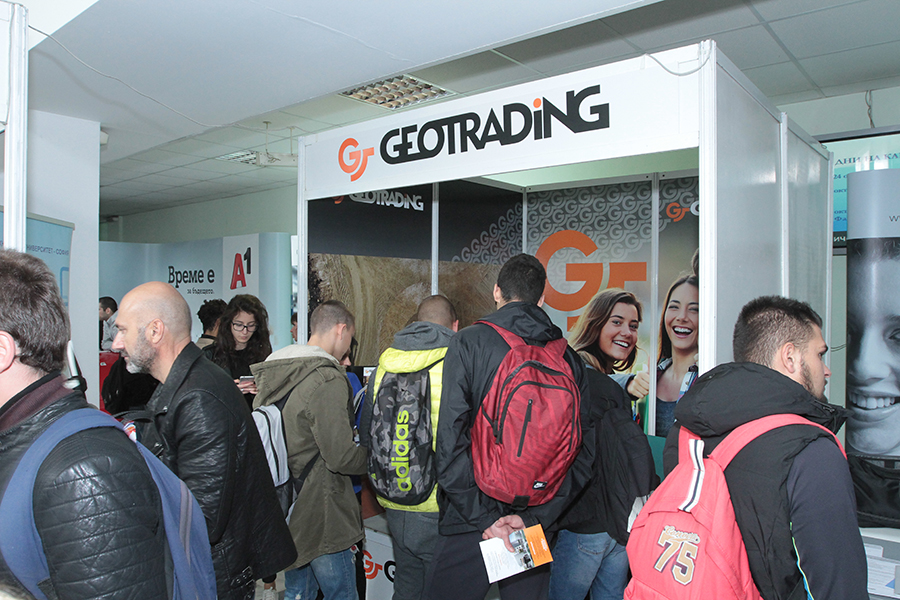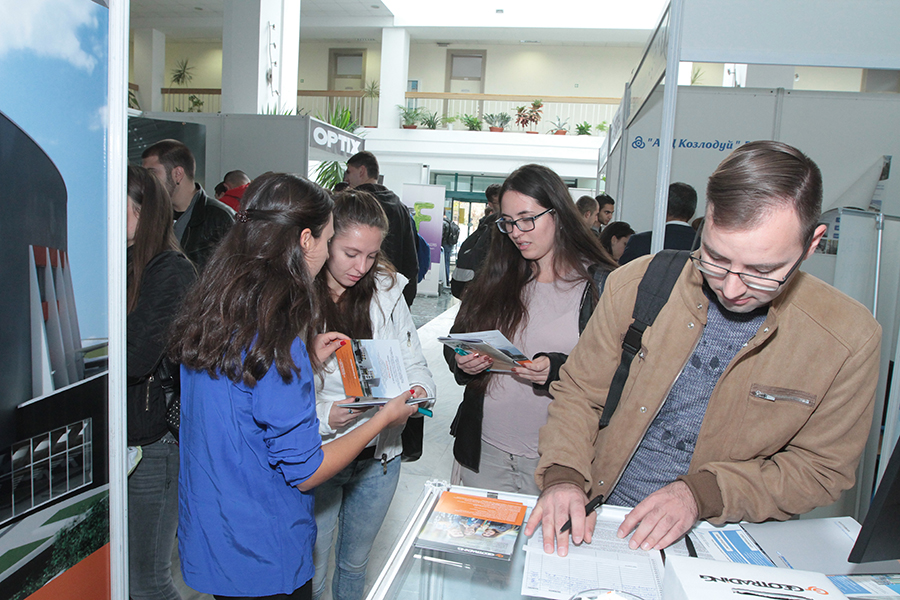 Geotrading AD takes part in Career Days organized by the Technical University of Sofia
Over 100 students became familiar with the opportunities for traineeship and work the company has to offer.
For the first time,
Geotrading AD
participated in this year's edition of Career Days, hosted by the Technical University of Sofia. The event took place at the University in Sofia on October 23 and 24 and was attended by scores of companies united by a desire to find the best trainees for their future workforce.
Over 100 students in different years and majors visited the Geotrading AD stand to learn about the company profile and the traineeship or permanent employment opportunities Geotrading AD has to offer.
'I thank the Chancellor of the Technical University, Prof. Mihov, and the organizers of this event from the University Career Centre for this wonderful opportunity to meet the students face-to-face and tell them about our Company. We are impressed and heartened by the proactive attitude and willingness of the young people to build experience and acquire work habits in the real sector. To us it will be both a responsibility and a privilege to pass the knowledge of our Company experts on to these young people, who are the future of this country,' said Ivan Vutov, PhD and CEO of Geotrading AD.
The company offers paid traineeships in its various departments and in the two ProAuto service centres for construction and special-purpose equipment, based respectively in Sofia and Etropole. The traineeship terms and conditions are negotiated individually with every student and scheduled in such a way as to match their academic program while meeting their needs and preferences with respect to timing and duration. After the completion of the traineeship, all participating students will be issued a testimonial from Geotrading AD, while some of them will receive a job offer for a permanent position with the Company. The young people who visited the stand of the Company were highly appreciative of its flexibility with respect to the terms and conditions of traineeship. The Company also presented its permanent job openings, which drew the attention mostly of senior and graduating students.
Geotrading AD also organized a raffles with prizes for the participating students from the Sofia Technical University. At the end of the second day, corporate representatives selected, by drawing lots, the 10 students to receive gifts from the Company.