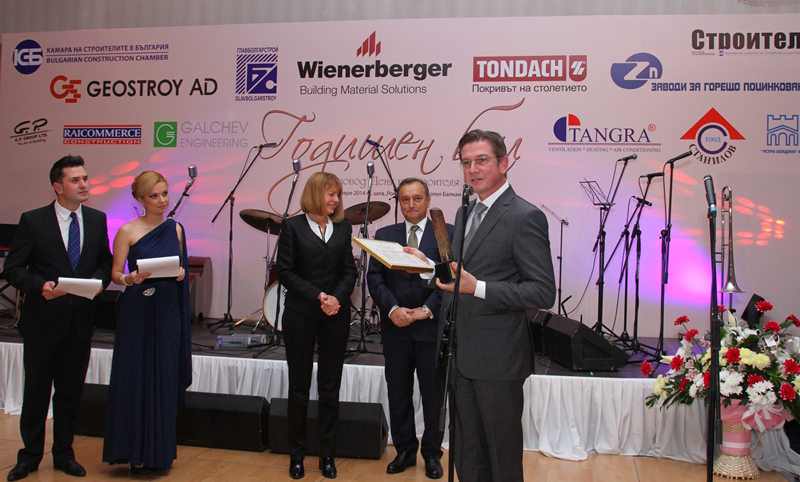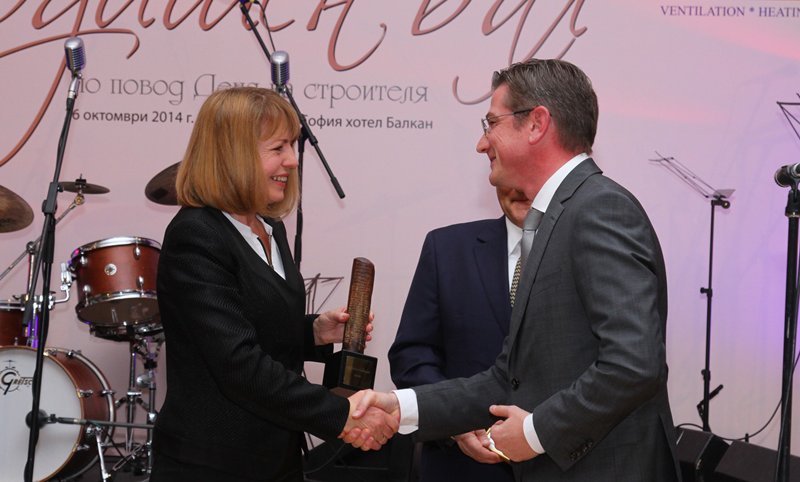 Geotechmin with a Gold Award in Top 50+ of the Bulgarian Construction Chamber
Geotechmin OOD received a gold award in the annual Top 50+ ranking of the Bulgarian Construction Chamber. The honor is given for best production practice in the category "Structures of public utility infrastructure, hydro-technical construction and environmental protection", sector "Top Construction Companies". For the seventh consecutive year, Geotechmin has received a prize in the prestigious Top 50+ ranking.
The ceremony was held at the traditional ball on Builder's Day – 26 October 2014. The award was presented by Mrs. Yordanka Fandakova, Mayor of Sofia to Mr. Dominic Hamers, Executive Director of Geotechmin OOD.
In the same ranking, but in another category of structures, the company Geostroy AD received a silver prize. It was awarded in the category "High-rise construction (residential, public utility, industrial), its adjoining infrastructure, electronic communication networks and installations."
The annual awards of the Bulgarian Construction Chamber are given to contractors registered in the Central Register of Professional Builders.