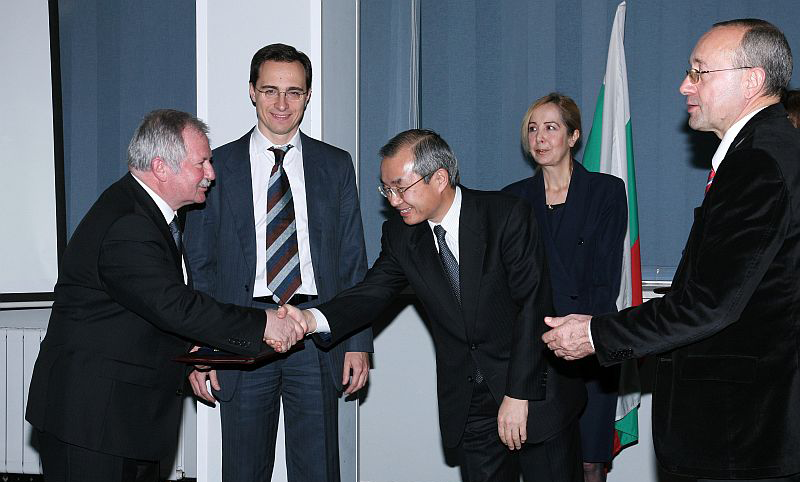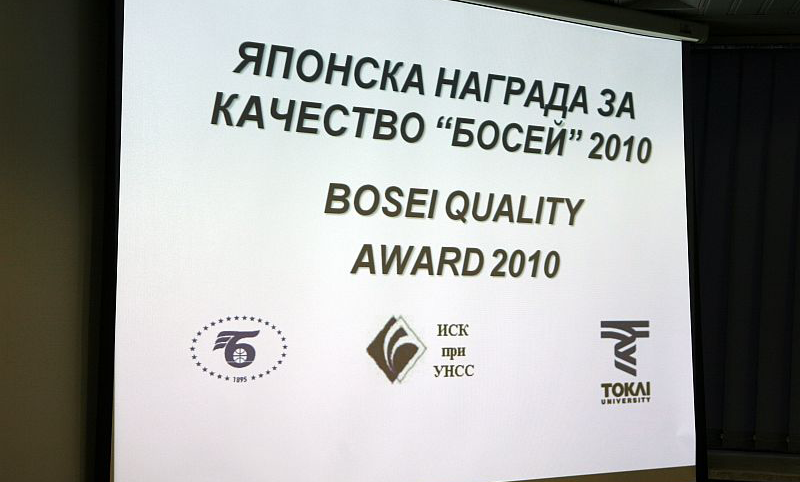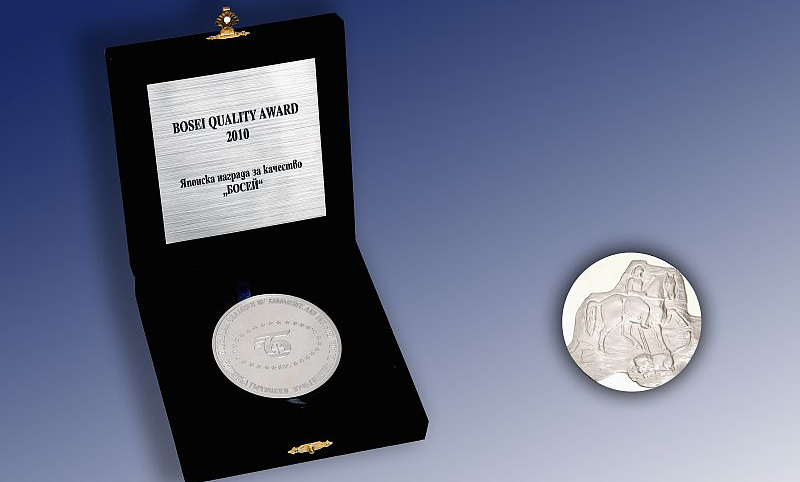 Geotechmin received the Japanese quality award "BOSEI"
In December 2010 Evgeni Angelov, Deputy Minister of Economy, Energy and Tourism, presented the annual Japanese quality awards "BOSEI 2010". Geotechmin received the prestigious award for overall contribution to the encouragement of trade relations with Japan and for applying of tools from the Japanese Total Quality Management system (TQM).
The ceremony was held at the headquarters of the Bulgarian Chamber of Commerce and Industry. It was honoured by the presence of His Excellency the Ambassador of Japan Makoto Ito and the Chairman of the Bulgarian Chamber of Commerce and Industry Tsvetan Simeonov.
The Japanese quality award BOSEI was established in Bulgaria in 2008 with the cooperation of the Japanese Association for International Cooperation (JICA) and Tokai University, Japan. The award's name comes from the motto of Tokai University "Bosei" which means "striving for the stars". In Bulgaria, the award was officially presented to the public by the following organizations: Institute for Postgraduate Studies to the University of National and World Economy, National Centre for Professional Training to the Bulgarian Chamber of Commerce and Industry, Association of Tokai University Graduates, Association of JICA Trainees and 
Association for Overseas Technical Scholarship (AOTS).
.
The award is given for achievements in the introduction of Japanese management practices and the application of TQM principles in Bulgaria.