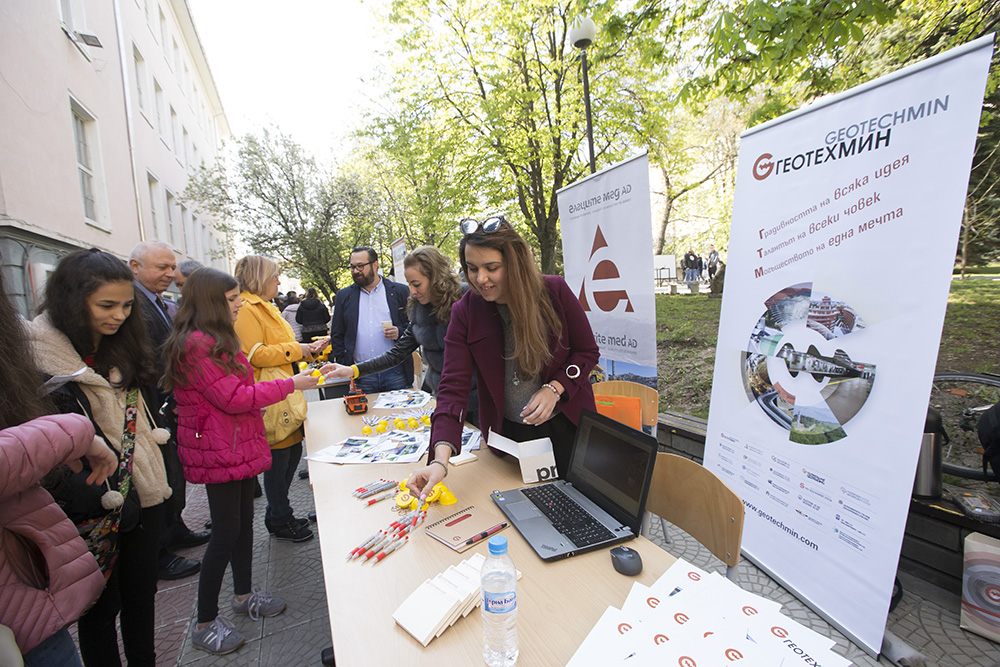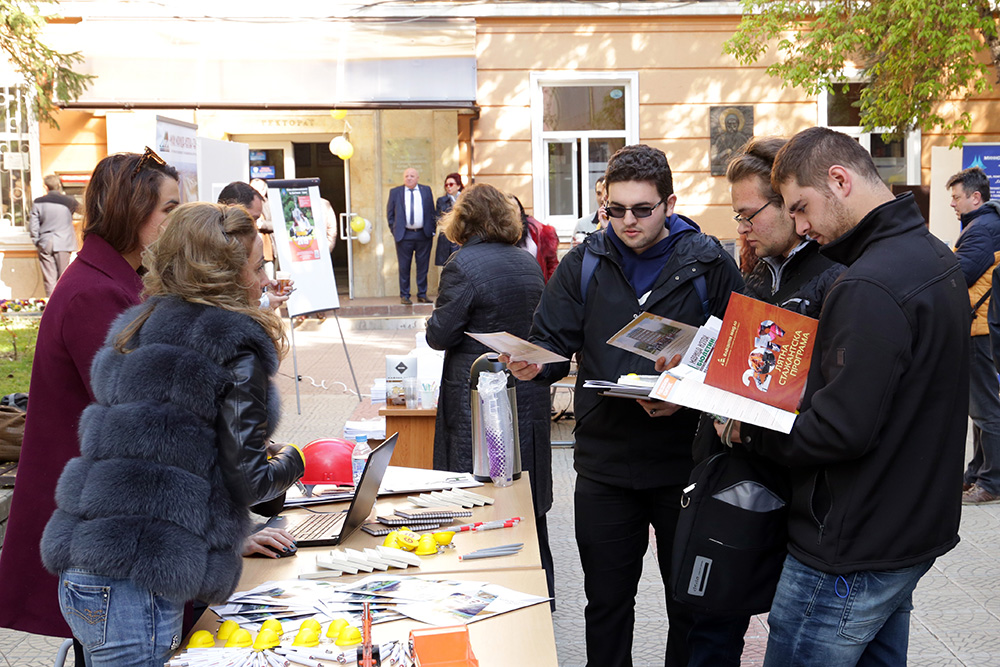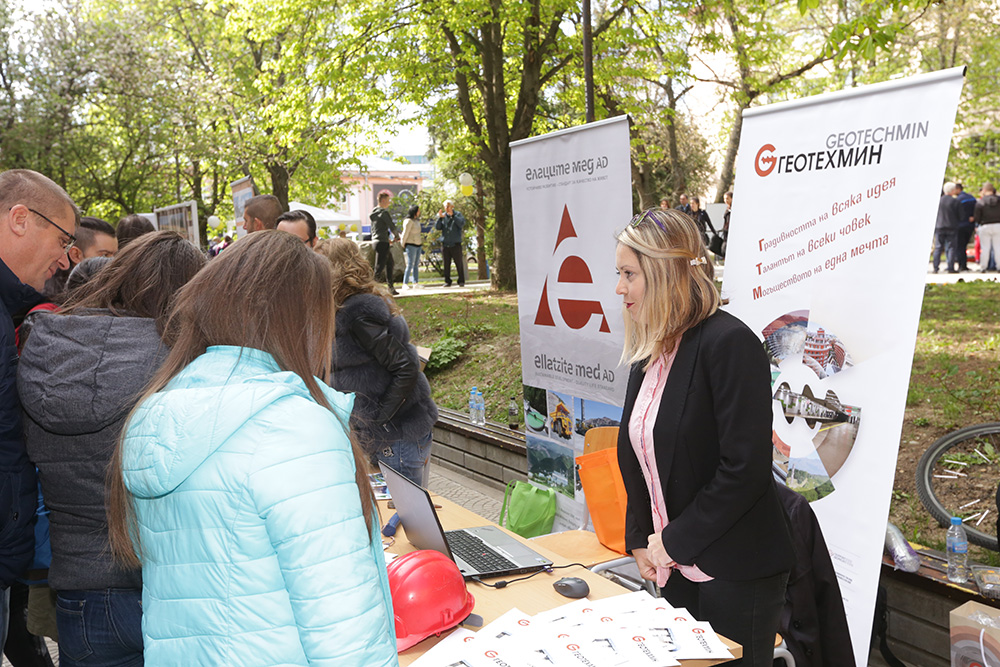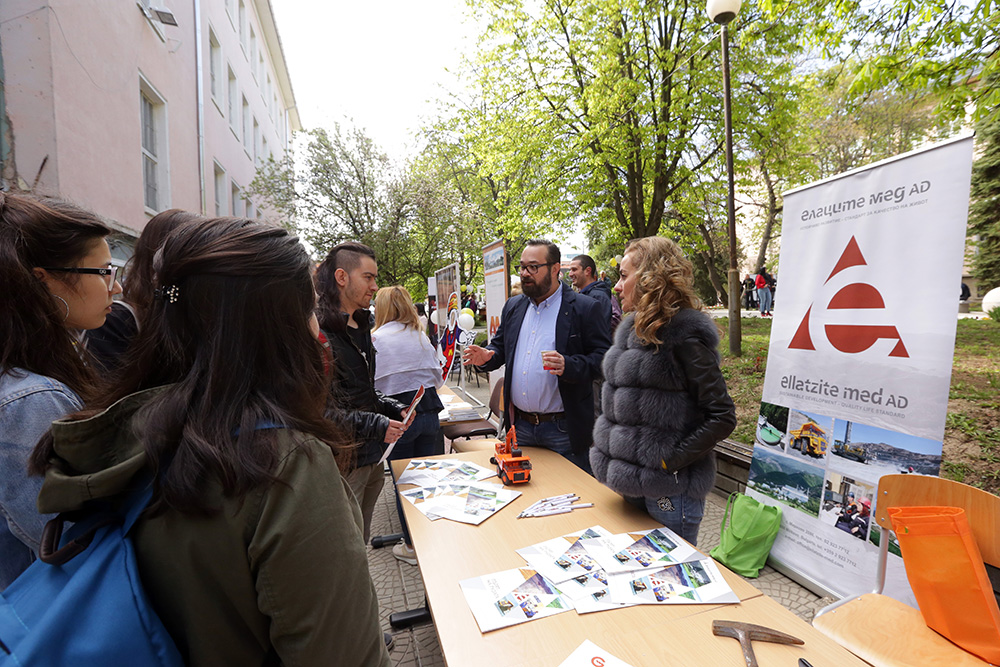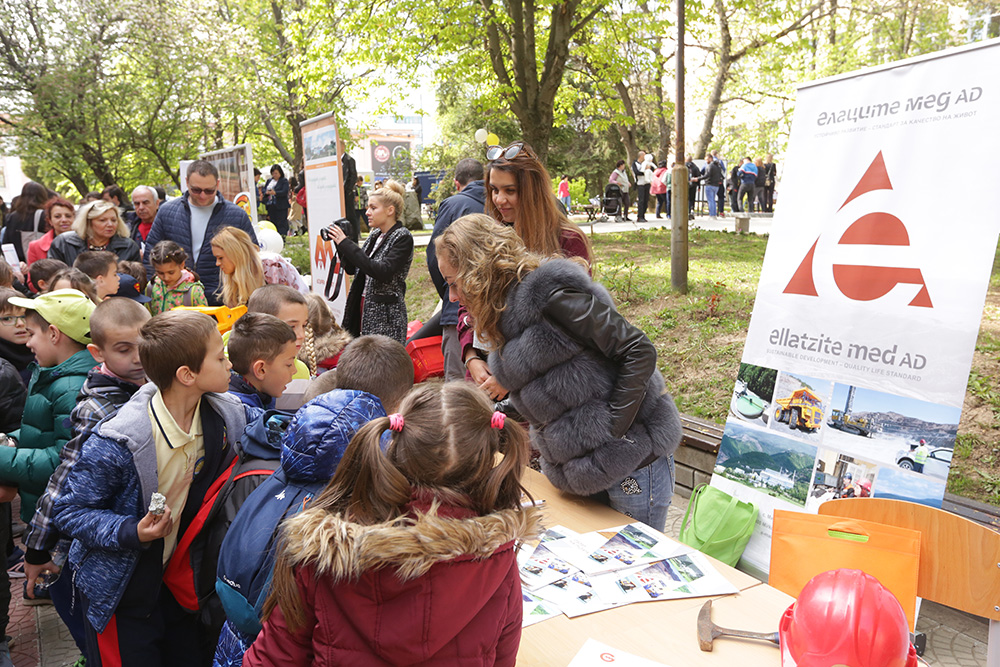 Geotechmin and Ellatzite-Med took part in Open Doors Day at the University of Mining and Geology
Geotechmin OOD
and 
Ellatzite-Med AD
 participated in the Open Doors Day (19 April) organized by the University of Mining and Geology "St Ivan Rilski". Lecturers, staff members and students from three faculties – Faculty of Geology and Exploration, Faculty of Mining Electromechanics and Faculty of Mining Technology, gave presentations and demonstrations in several thematic areas. Companies from the mineral raw materials industry, members of the Bulgarian Chamber of Mining and Geology, showed plenty of internship and employment opportunities to the potential new candidates.
At Geotechmin's booth, visitors viewed and enjoyed 3D visualization of Ellatzite open-pit mine. They were able to take a photo of themselves holding a rock hammer and wearing a helmet with the company logo. To make the photos look more authentic, the youngsters were assisted by Stella Stoyanova, Mining Project Analyst at Geology & Concessions Department and Stefani Paraskova, Public Relations Specialist.
At Ellatzite-Med's booth, the young attendees were keenly interested in the models of mining equipment presented by M.Eng. Vassil Shishkov, Deputy Director of Production at the Mine Complex. Being a former student of the University of Mining and Geology, he expressed his satisfaction with his work and career development at Ellatzite-Med AD. Those students, who visited the booth, were also interested in the summer internship programme. Daniela Goranova, Recruitment, Training and Qualification Manager at Human Resources Department, gave a few examples of interns who had successfully completed the programme and had already joined the full-time company team. Opportunities for additional incentives were also presented. For the new academic year, four companies from GEOTECHMIN GROUP (Geotechmin OOD, Ellatzite-Med AD, Geostroy AD and Geotrading AD) will provide 17 personal scholarships to the best students of the University of Mining and Geology "St Ivan Rilski".