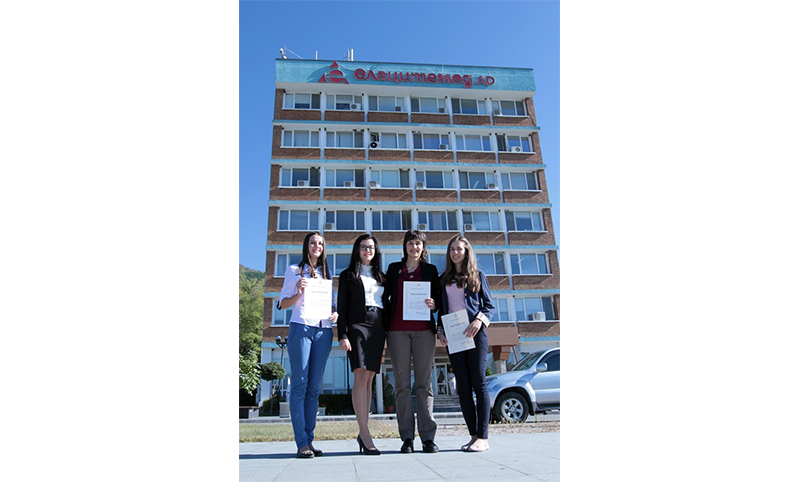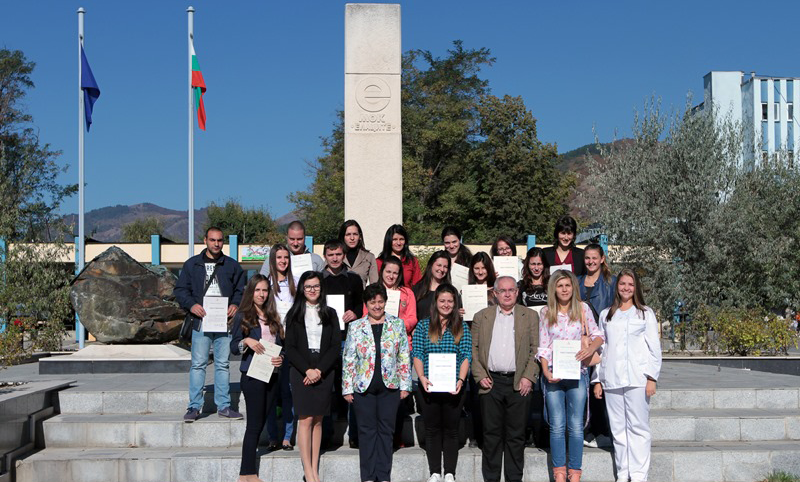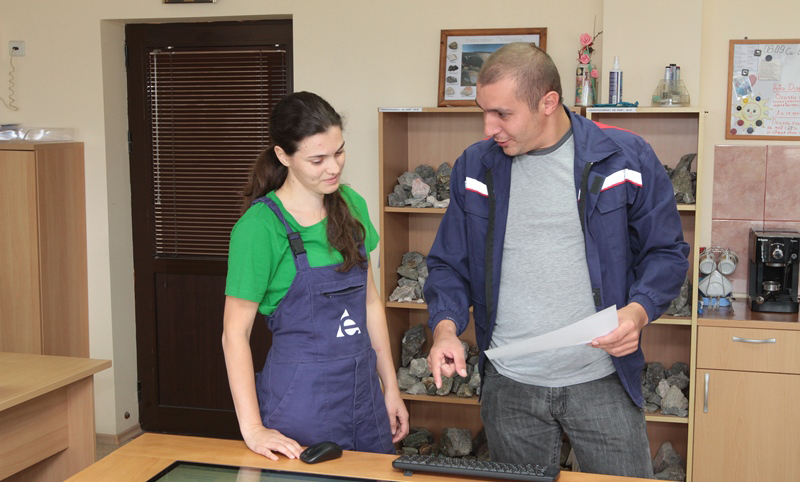 Ellatzite-Med has closed its Summer Internship Programe 2016
For the sixth consecutive year, 
Ellatzite-Med AD
has implemented its summer internship programme involving 20 students from various universities and higher institutes in Bulgaria. The programme provides an opportunity for students of technical, economic and engineering major specialties to work in the company's departments during their summer holidays. The policy of Ellatzite-Med is focused on supporting young specialists by giving them a chance and helping them choose a career, develop skills and find their place in the labor market.
Eleven trainees attended practical internship at the Flotation Complex in the village of Mirkovo. All of them came from Srednogorie region – Pirdop, Zlatitsa, Anton, Chelopech, Mirkovo. They were studying the following major specialties: enrichment and recycling of mineral raw materials; automation, information and control systems; computer technologies in engineering; business economics; industrial management; business administration; ecology and environmental protection; biotechnology; economics of human resources; real estate management.
Nine students attended practical internship at Ellatzite Mine Complex in the town of Etropole. Three of them came from the town of Etropole, whereas the other six came from various towns in Bulgaria. They were specializing in the following fields of study: drilling; oil and gas extraction, production and transportation; geochemistry; geology; geology and paleontology; geology and exploration of mineral and energy resources; real estate planning and management.
All interns had the opportunity to test their knowledge in a real work environment, to work in a team and be responsible for the timely and accurate performance of their tasks. The knowledge and skills acquired during their internship will be very beneficial for their future career. Over the six years since the internship programme has been launched in Ellatzite-Med, the company has trained 179 students, as 14 of them have already joined the team of Ellatzite-Med.
"The analysis we have conducted over the years shows that our summer internship programmes have raised students' enthusiasm and motivation to acquire new knowledge. Yet their mentors feel satisfaction from being able to arouse young people's interest and willingness to pursue a career in the mining sector," – said M.Eng. Simona Sabkova, Human Resources Director at Ellatzite-Med.