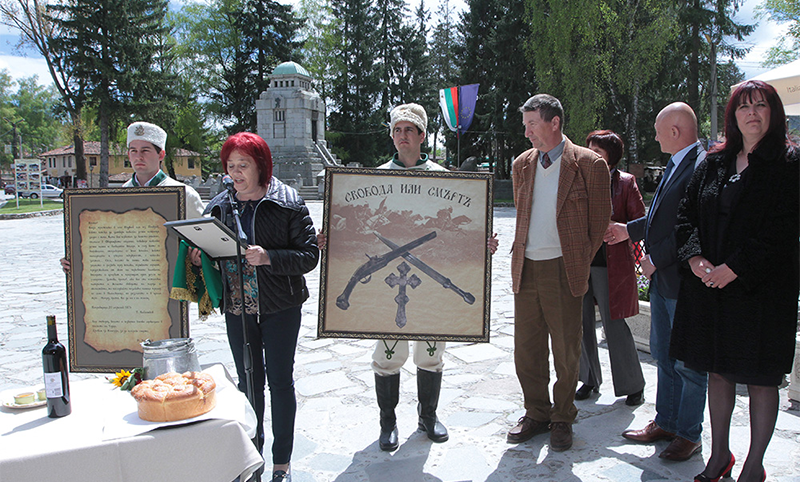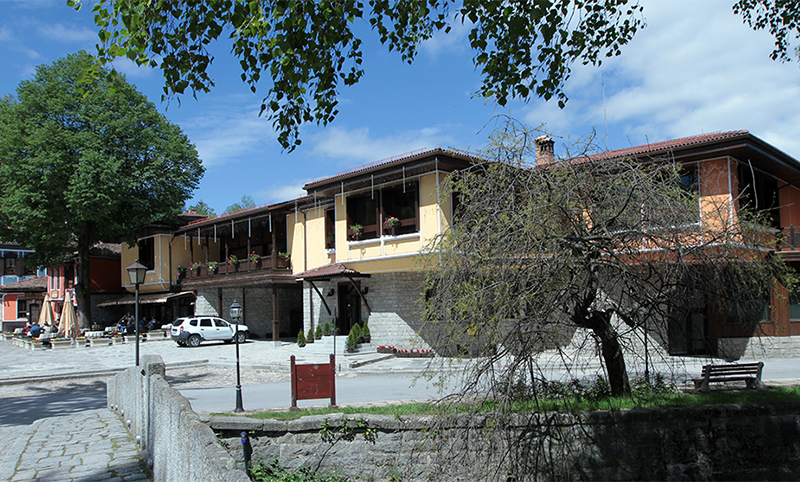 20 April Trade Complex opened its doors in Koprivshtitsa
On 25 April 2016, the renovated 20th April Trade Complex was officially inaugurated with a water-blessing ceremony in the central square of the town of Koprivshtitsa. The interior reconstruction and repair works were performed by
Geostroy AD
. The investor of the project is 
Ellatzite-Med AD
. The complex provides new jobs.
The complex consists of a main two-storey multifunctional building with ancillary structures. There is a patisserie, a tavern and a restaurant on the first floor. The restaurant and the tavern lead out to a beautiful garden patio. The kitchen has been completely renovated with the intent not only to serve the tavern, the restaurant and the patisserie, but also to provide catering services to the event halls on the second floor. You can get access from the square and the main lobby to a renewed and cozy patisserie where you can try desserts prepared by pastry chefs on the spot. The complex has a total capacity to serve 300 visitors.
The location of 20th April Trade Complex in the town centre surrounded by the beautiful scenery of Koprivshtitsa makes it very attractive and suitable for family celebrations, corporate events or other festive occasions. It also provides an opportunity to feel the beauty of this charming historic town still preserving the atmosphere of the Bulgarian National Revival.