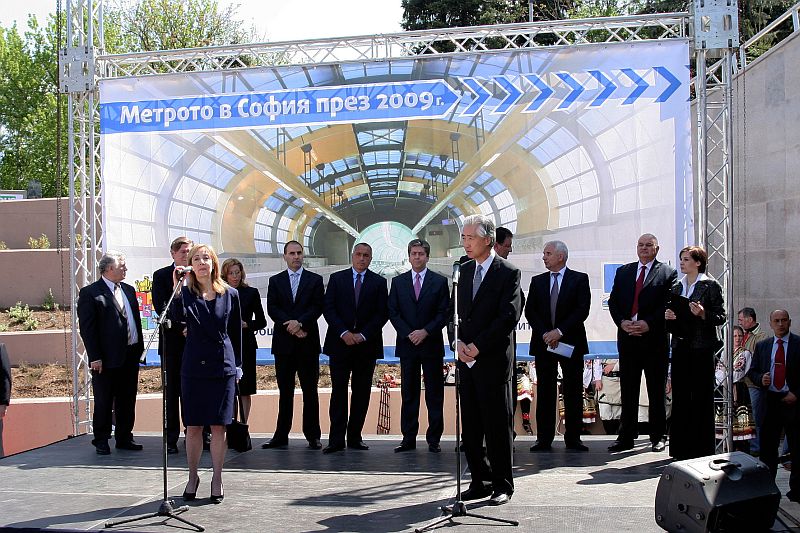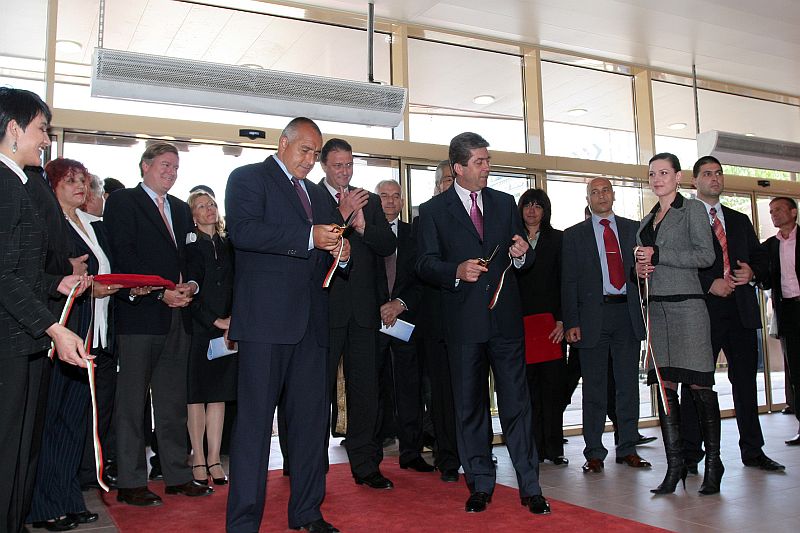 Official opening of metro section "Vasil Levski Stadium – Mladost-1 residential district"
On May 8, 2009 Bulgaria's President Georgi Parvanov and the Mayor of Sofia Boyko Borisov inaugurated the metro section from Vasil Levski Stadium to Mladost-1 residential district, which is one of the biggest acquisitions for Sofia over the past decade.
Geotechmin
 actively participated in the implementation of this project as a main subcontractor of the Japanese company Taisei Corporation. The executed works included the structures of 
metro station 9-I "Vasil Levski Stadium"
 and a 208-meters long tunnel connecting the metro station with the existing under Dragan Tzankov Blvd tunnel. In the implementation of the two sites, Geotechmin applied various technological methods. The company mobilized its professionally trained staff and modern equipment and completed its contractual commitments in time and in good quality.
At the opening ceremony the Japanese Ambassador Tsuneharu Takeda thanked all contractors and sub-contractors who had worked on the new metro section, part of which was built with a loan from the Japanese government. The Znepol Bishop Yoan gave a blessing service and the Minister of Transport Petar Mutafchiev and Ambassador Takeda unveiled a memorial plaque.