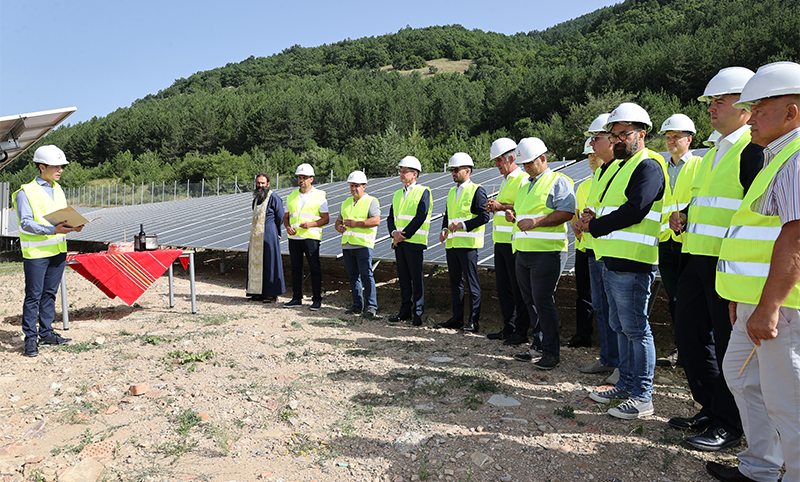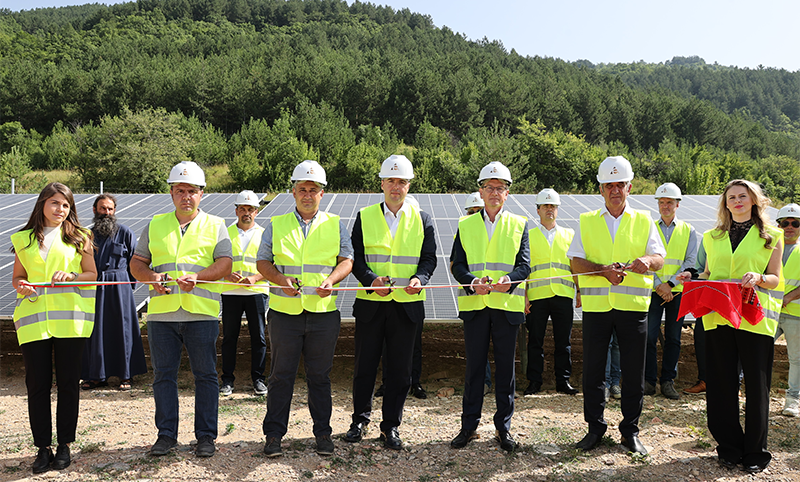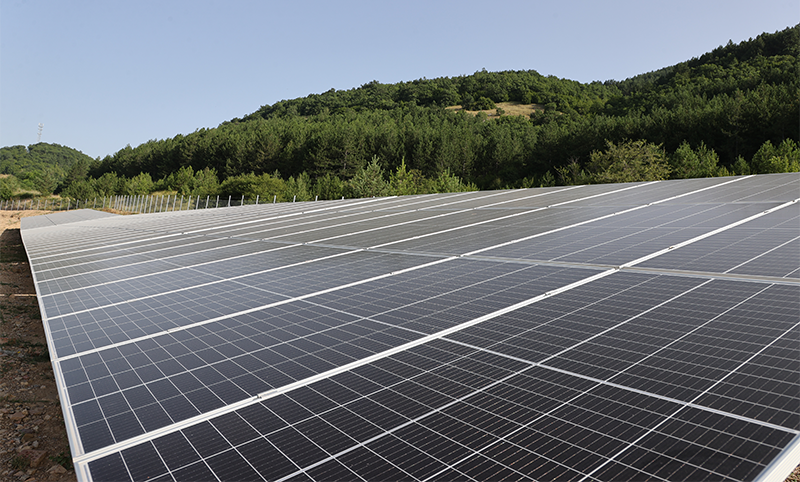 Ellatzite-Med officially opens a self-consumption PV park
A new photovoltaic power park for self-consumption was officially consecrated and put into operation at the Flotation Complex of Ellatzite-Med AD near Mirkovo village. The project was completed via self-financing sources and is a result of GEOTECHMIN GROUP's policy to be part of the green transition through resilient investments.
The generating power of the solar park is provided by 1,968 high-efficiency TITAN Risen solar panels produced by one of the leading PV module manufacturers Risen Energy. The photovoltaics are mounted on steel support structures made by the proven German manufacturer Mounting Systems GmbH. The expected annual green energy production is 1,200 MWh/year.
'We used the first solar panel to charge satellite phones more than 15 years ago. The next step was to use solar panels for the slope stability monitoring equipment at Ellatzite mine, and today we are making the third step. Our long-term strategy is to expand the share of energy consumption from renewable sources in the company's energy mix and we are planning to build larger green energy projects. The management teams of Ellatzite-Med and Geotechmin are committed to the cause of using more and more resilient renewable energy,' said M.Eng. Dragomir Draganov, Executive Director of Ellatzite-Med.
The solemn water-blessing ceremony for good health and safe operation of the new facility was conducted by Father Yoan Alexiev. The event was attended by PhD Eng. Ivan Vutov – Vice President of Geotechmin OOD and Chairman of the Board of Directors of Geotrading, Mr Dominic Hamers – Executive Director of Geotechmin, Mrs Emilia Ilieva – Executive Director of Geotrading, Mr Konstantin Delisivkov – Manager of Energeo EOOD, the company which had executed investor's supervision on the project, as well as representatives of the management team of Ellatzite-Med AD and companies from GEOTECHMIN GROUP.
The solar park is a pilot project for Ellatzite-Med and the third PV project in the Group. The other two photovoltaic power plants are owned by Geotrading.